This trip to Sri Lanka was totally impromptu, we wanted to go to Sikkim but the airfares were so unaffordable that we had to turn our attention elsewhere. We had covered the Cultural Triangle around the Central parts of the country before, so decided to explore the Western Coast and the Hills this time.
Planning a trip within such short notice comes with its own share of challenges. Thankfully, we are familiar with Sri Lanka and the distance, language, visa norms etc are not much of a hassle. A couple of brainstorming sessions, a lot of emails and phone calls later, we had a vague idea about what we wanted to do in those six days in Sri Lanka.
It turned out that we did not fare that bad!

The Planning For Sri Lanka
Tickets
The first thing that we did, once we decided on the place where we wanted to go, was to book the air tickets. Airfares are pretty dynamic in nature and we had experiences in the past that a single day's delays in booking set us back by a couple of thousand of rupees.
Colombo is the main airport in Sri Lanka for overseas travellers. We had an option to fly to Colombo via Mumbai or Chennai, and Chennai seemed to be more economical. Another interesting thing that we notice was that two separate roundtrips (Pune-Chennai-Pune and Chennai-Colombo-Chennai) turned out to be cheaper than a Pune-Colombo-Pune roundtrip. Make sure to look into the variables while you book your flight tickets.
Airfares: If you plan early, a return ticket to Colombo from Chennai may be managed under INR 8000. Your distance from Chennai will be an additional expense.
Itinerary
The next challenge was to squeeze our aspirations in a tight schedule of six days and it was a blocker before we could decide on our hotel bookings and transport. Usually, we plan in a way that we spend a minimum of two days in a place. However, the tight schedule had us make some adjustments, like skipping a few places and spend just one day at each place.
Our final route turned out as: Colombo > Galle > Mirissa > Ella > Horton Plains > Nuwara Eliya > Kandy > Colombo.
Our trip took us to the West Coast and then to the Hill Country through some pretty amazing landscapes. However, we had to skip some places like Bentota beach and Yala National Park for lack of time. When you make your plans around this area, make sure you have enough days to cover these two places.
Accommodation
We are not big fans hotels, they keep us at an arm's length from the people we are visiting and are very impersonal. We usually prefer guesthouses, homestays or hostels with good location and generally favourable reviews on Trip Advisor. We always book in advance.
In Sri Lanka, we relied heavily on location and safety and hit jackpots in Galle and Ella. The stays at other places were equally decent. Will talk more about the stays later in this post.
Glimpses of Sri Lanka – the teaser video
Visa
A tourist visa to Sri Lanka can be applied for in two ways: By getting an Electronic Travel Authorization (ETA) online, or by applying for a visa on arrival at the port of entry (Colombo). The process is simple and there is no general preference of one over the other. The cost per application came at USD 20 per person. Needless to say, you must be having a valid passport and should carry it with you during the travel. Do carry a pen for filling forms as well.
Foreign Currency
The currency of Sri Lanka is Sri Lankan Rupee (LKR). At the time of our travel, One LKR was equal to 0.42 INR. You do not need to get the currency in advance. Just inform you bank a week before the travel that you will be making transactions from Sri Lanka and withdraw the money from any ATM there. The ATM transaction charges hover around INR 150 per transaction and Credit Card Transactions have an overhead of 3.5%, so keep a tab on how many times you make these transactions.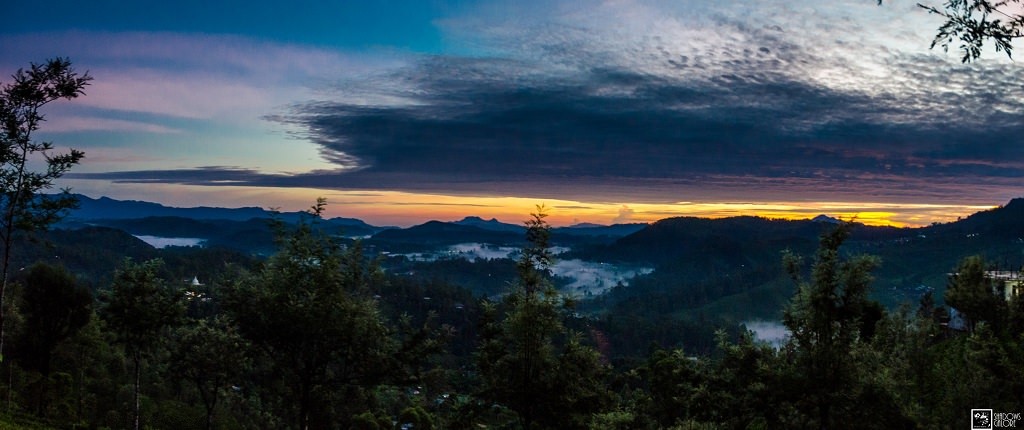 Local Transport
Sri Lanka is still developing its public transport system. Though the highways have seen astonishing progress from the time we were there, public transport can still be a challenge for the uninitiated, especially in a hot and humid weather. The buses and trains are often crowded and usually non-Air Conditioned. Endpoint connectivity may also vary from place to place.
We decided to go lazy and hired a cab with a driver for the 6 days that we were there. Total costs came to about LKR 39,000 (6 days, 800 km, LKR 45 per additional km), plus around LKR 1300 for driver's accommodation if the stay could not provide one. We hired from Lankan Cabs through phone and made an advance payment via PayPal.
Our driver was a soft-spoken and suave gentleman who went by the name Loxley. He left no stone unturned in making our work and the journey comfortable.
So, if you are willing to spend some extra bucks, it is strongly recommended that you hire an Airport Pickup/ Drop car for the duration of your journey. It makes things very easy, especially if there is no time to be lost.
Weather
Finally, one of the most important points – weather. For its size, Sri Lanka packs a lot of surprises when it comes to the skies, they even have two monsoons instead of the usual one that the rest of us get!
The Northeast monsoon hits the Northern and Eastern provinces between December and March, affecting the cities in the Cultural Triangle. The Southwest monsoon affects the Southern and Western provinces between June and October. If you are on a trip to the West coast, including Colombo, and the Hill Country during this period, this monsoon is to be watched out for. Weather can be rough doing the monsoons and long spells of heavy rains may disrupt your schedule.
Apart from the monsoons, the weather in Sri Lanka is usually hot and humid, with the hilly areas being a pleasant exception. Keeping an umbrella, an extra pair of socks and a dry jacket is recommended.
Mirissa to Ella was the longest drive of our trip. We started in the morning, crossed Matara and then went towards the Jungles. The roads are mostly good with some rough patches and you pass a couple of national parks on your way.
Our prime motive for going to Ella was to see the iconic Nine Arch Bridge, but we managed to catch some great views of the mountain side and trekked up the Ravana Caves as well. The evening was spent chilling out at 'Chill', the most popular hangout in the town.
Reach: Ella can easily be reached from Nuwara Eliya. The train route between Nuwara Eliya and Ella is one of the most scenic in the world.
Stay: There is no dearth of hotels and guest houses in Ella. We stayed at Ella Ridge View, a little difficult to reach, but with a beautiful room and fantastic view of the Ella Rock. Recommended!
Do: Climb up Ravana Caves and Adam's Peak, take a walk at the tea gardens, look at the train coming on the Nine Arch bridge, chill out with some King's beer.
Eat: 'Chill' is the most popular place, gets crowded easily. Other recommended places are Ella Rotti Hut and Remo's.
A Walk To The World's End At The Horton Plains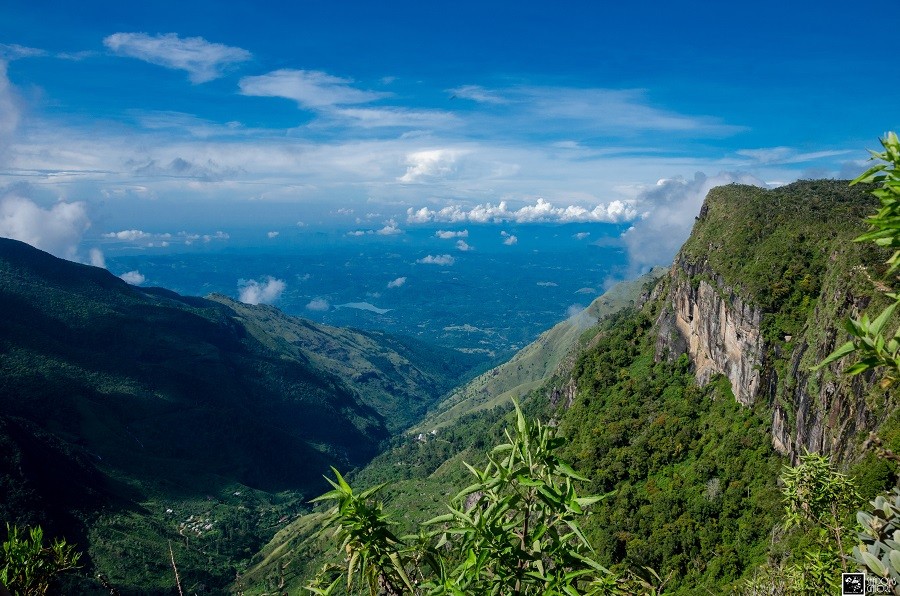 The Horton Plains are the only national park in Sri Lanka (and very rare elsewhere am sure) where you can walk instead of being herded around in a Jeep. The plains are unique for the diverse flora and fauna which is endemic to this region. The terrain changes dramatically and while you have open grasslands at one point, at the next you are looking into thick forests where even light cannot go.  The landscape is amazing and there are two points – Little World's End and World's End which open to stunning views. Total distance to be covered on foot is about 11 km, elevation does not change much, and it showed 97 stories climbed in our fitness app.
The Horton Plains are a UNESCO World Heritage and deserve a visit.
Reach: The Horton Plains are 32km from Nuwara Eliya and can be reached by a hired car or Tuktuk. We had travelled from Ella which is about 1.5 hours away.
Tickets: Expect to pay up to LKR 4000 per person for foreign tourists.
Stay: None. You are expected to stay at any of the nearby towns like Nuwara Eliya.
Do: Walk, Climb, go to the World's Ends and to the Baker Falls. Take photographs. Give your lungs good exercise.
Eat: Not much. There is a small café where everything is very pricey.
Celebrating Buddha Purnima in Kandy
We were back to the cultural capital of Sri Lanka and what better day to arrive here than Buddh Poornima! The aura of festivity was everywhere, with Kandy decorated like a bride and sashaying in all its glory. After a customary round of the city, we settled for our favourite Kandyan dance program at the Kandyan Cultural Centre. Dalada Maligawa or the Temple of Tooth Relic was extremely crowded, but we made it inside anyway and had a good darshan. The experience was priceless!
Reach: Kandy is reachable from Colombo by rail or road and is the nucleus of launching expeditions to the Cultural Triangle and Hill Country.
Stay: Hotels, guesthouses and hostels are abundant. We stayed at Blink Bonnie Inn, the hotel we had stayed during our first trip to Sri Lanka in 2011, and were given the same room! It was good to catch up with our graceful host!
Do: Visit Dalada Maligawa, palace, museum, lake and the botanical gardens. Watch the Kandyan Dance show. You can also indulge in shopping for gems, batik and tea.
Quick sightseeing in Colombo
There were just a few hours in hand before we had to take off for home, just enough to get a feel of Colombo. So we spent our time going around the city, looking at its skyline, houses of the famous cricketers, markets and the financial district. Of the landmarks that we could see, the Independence Square, Bandaranaike Memorial, Galle seafront, and the quirky Gangaramaya temple were remarkable.  It is worthwhile spending a day at Colombo and exploring its seafront, casinos and nightlife. We found the city to be very clean, orderly and overall pleasant, with an occasional resemblance to Chennai.
IN Retrospective
If we look back, the trip went quite well. We had done some decent planning, the weather did not play spoilsport except in Ella, and Sri Lanka did not disappoint. Some things could have been done better, like keeping two additional days for the trip or not spending too much time whale watching in Mirissa but overall we came back happy with the experience.
Expenses were modest and could have been lower if we had opted for less expensive eating habits but what is a trip when you don't eat and drink to moksha? I am not very optimistic about cutting costs on this front in future as well.
Our total expenses were less than 1 Lakh INR. From what we saw, if one goes on a budget trip to Sri Lanka, a trip for two for a week can be managed for as little as INR 30,000 for a week.
Hope this post helps. You can also look at the previous trips that we made to the Cultural Triangle of this beautiful island country to get a more comprehensive idea. Do get back to us for any questions.
Colombo Airport
Galle
Mirissa
Ella
Nuwara Eliya
Kandy
From Our Previous Trip of Sri Lankan Cultural Triangle