Formerly called the Garden City, Bangalore has slowly transformed itself into one of the fast-growing cities, technology-wise. Although the city has grown leaps and bounds, it still hasn't forgotten its roots. This is why you will find a fair share of attractions and monuments in Bangalore that once were a big part of its history.
If you are visiting the city, you can expect to see an iconic site and enjoy the vibrant nightlife and have fun exploring Bangalore's street food. For all that you can do in the city, read on to know more.
Travel Guide To Bangalore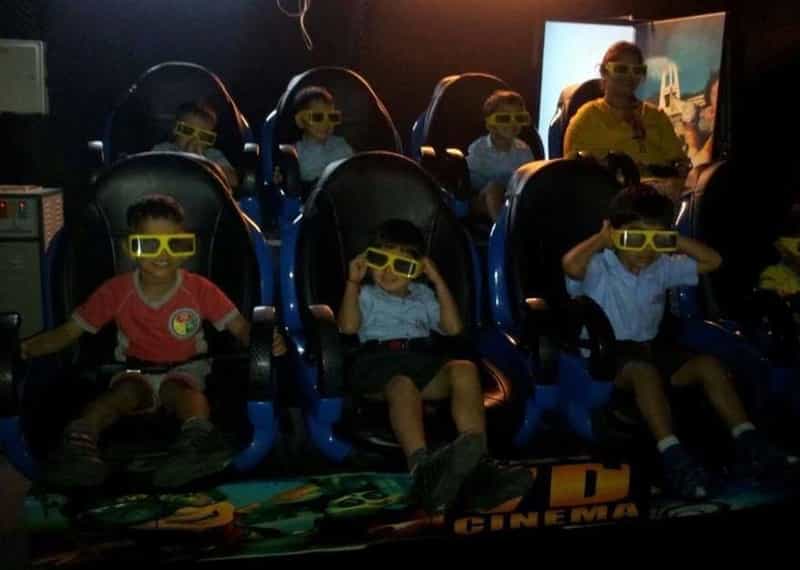 Be Part of A Movie
7D Theatre in Bangalore
Well not literally, but you can experience what it is to be part of the scene or movie at the 7D & 9D Cinemas in Bangalore. The experience is unique and you will get to witness all the thrills and chills of the movies. For the best experience go for when a horror or action-adventure movie is screened.
Where: Craig Park Layout, Nagwara

Enjoy Street Food
Bangalore is a city that every foodie will love. Karnataka's capital has plenty of options when it comes to food. The city offers all sorts of cuisines and dining experience. For the best, savour the street food. There are places dedicated to street food that serve delicious local cuisine, Chinese food and Indian snacks, including chaats and kebabs.
Popular Places for Street Food in Bangalore: Marthahalli, V.V Nagar, Jayanagar, Indira Nagar.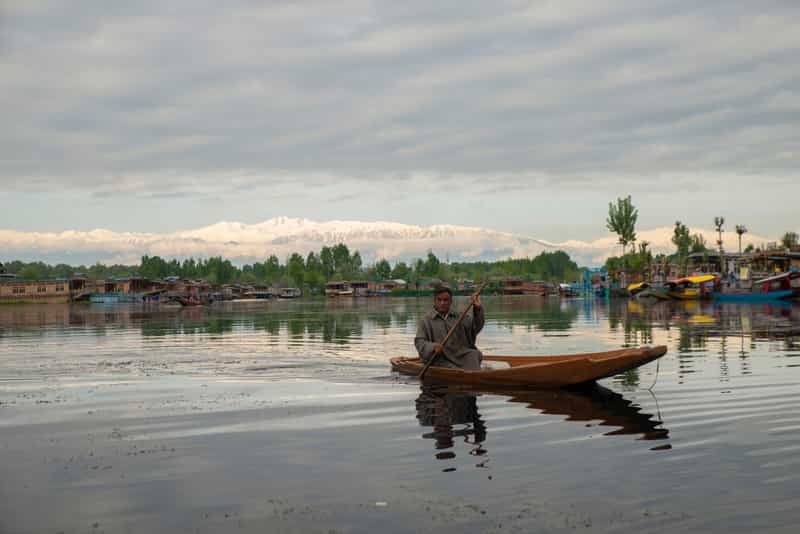 Go On A Boat Ride
 Enjoy Boat Ride on Madiwala Lake
During the evenings and on weekends, a good way of relaxing in Bangalore is taking a boat ride on the Madiwala Lake. Although there are other places that offer boat rides, taking one on the Madiwala Lake is special. You pass through scenic landscapes and can watch the sunset, it is an ideal experience for couples to enjoy.
Where: Madiwala Lake, Lumbini Park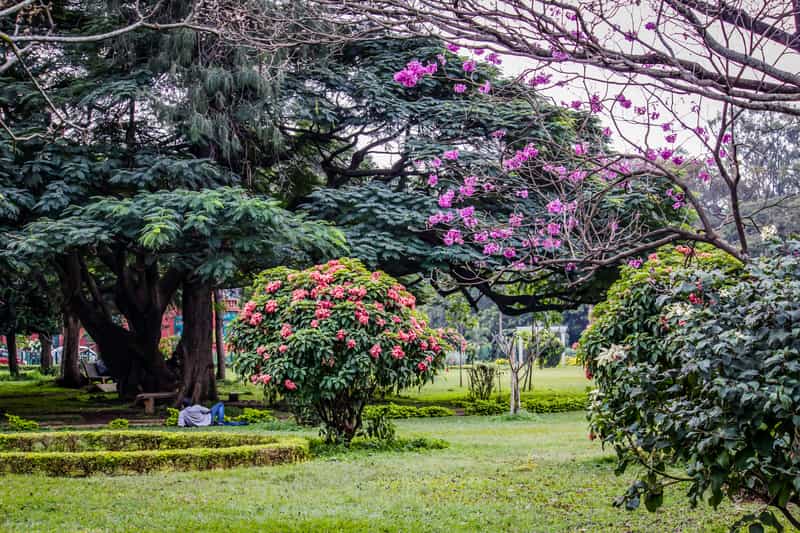 Take a Stroll Along the Cubbon Park
 Gorgeous Cubbon Park
Surrounded by Gothic and Neo-Dravidian style buildings, the Cubbon Park is one of the most beautiful parks in Bangalore. Locals converge here in the evening or during the early morning hours for walks and mingling with one another. On the weekend, they have Yoga, concerts and fun activities at the park.
Entry Fee: Free
Timing: Daily 6 am to 8 pm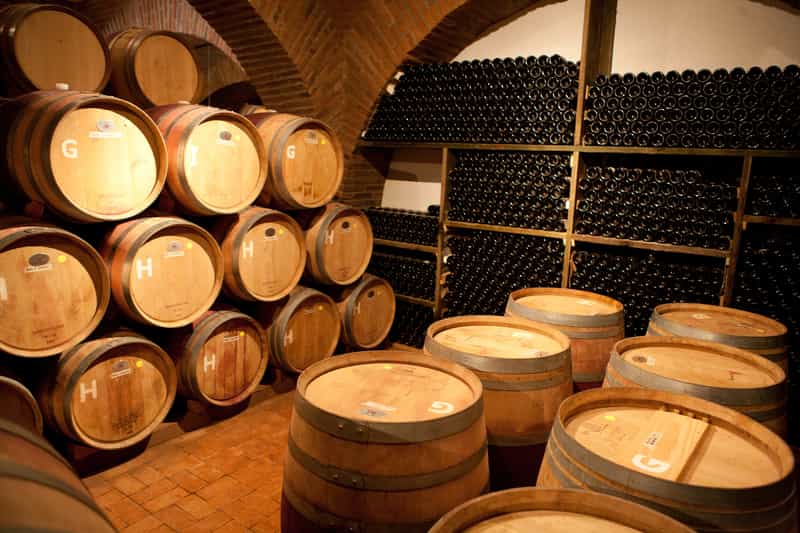 Visit a Winery
The Grover Zampa Vineyard
In Bangalore, you can visit Grover Zampa for a tour of their vineyard. See how grapes are cured and transformed into wine as well as sample on a variety of wines by the brand.  There's an in-house restaurant that offers French and Indian food as well.
Where: Nandi Hills
Ticket Prices: Rs.750/*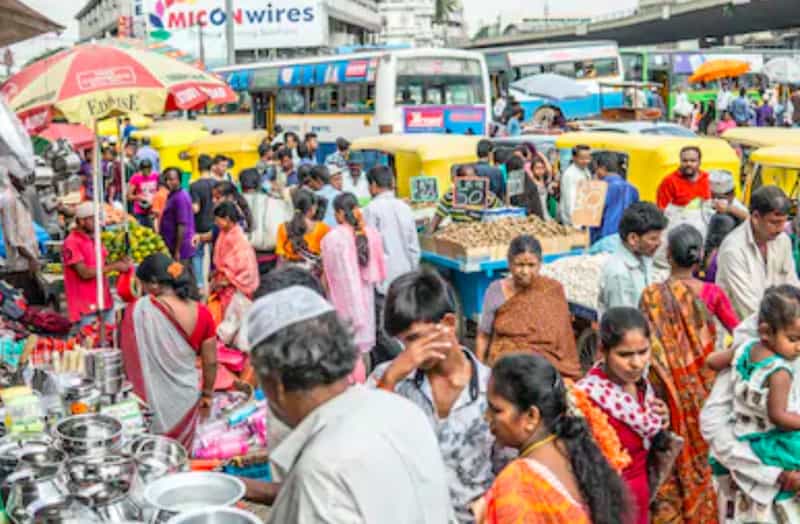 Go Shopping at Commercial Street
Locals Shopping in Bangalore
Just like any Metro city in India, Bangalore is great for shopping. One of the best places to shop in Bangalore is at Commercial Street. From clothes to groceries, handicrafts and utensils, you can shop for everything under the sun at the Commercial Street. While shopping remember that the key to getting yourself a good deal is bargaining.
Where: Commercial Street
Timing: 10.30 am to 8.30 pm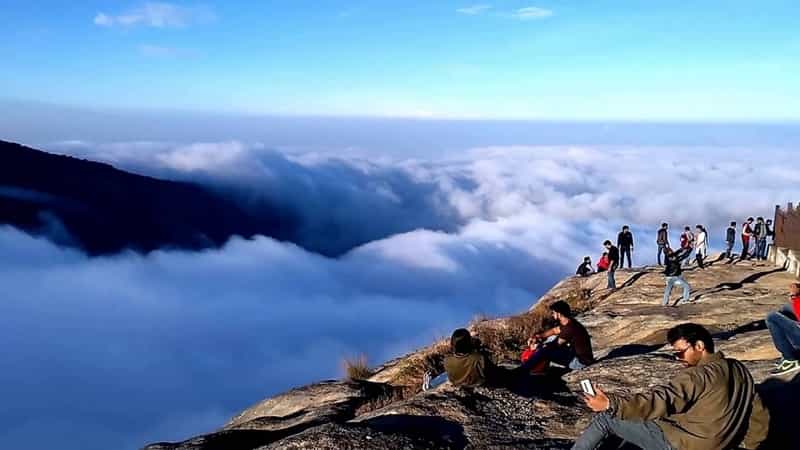 Trek to the Nandi Hills
Nandi Hills
Explore nature and the beautiful Nandi Hills on foot. Located a few kilometres away from Bangalore, the Nandi Hills is a popular trekking spot. The climb to the top is easy and there's plenty of place along the way to set up tents. The view from the top of the hill is amazing, you get a bird's eye view of the city and its surroundings.
Where: Nandi Hills
Enjoy a South Indian Breakfast at MTR
When in Bangalore, there are some things that cannot be missed out on. One of those experience is breakfast at MTR. The iconic eatery has outlets all over the city and serves delicious South Indian fare. Popular here are the dosas, idli and the Chow Chow Bath.
Average Cost: Rs. 160 for two.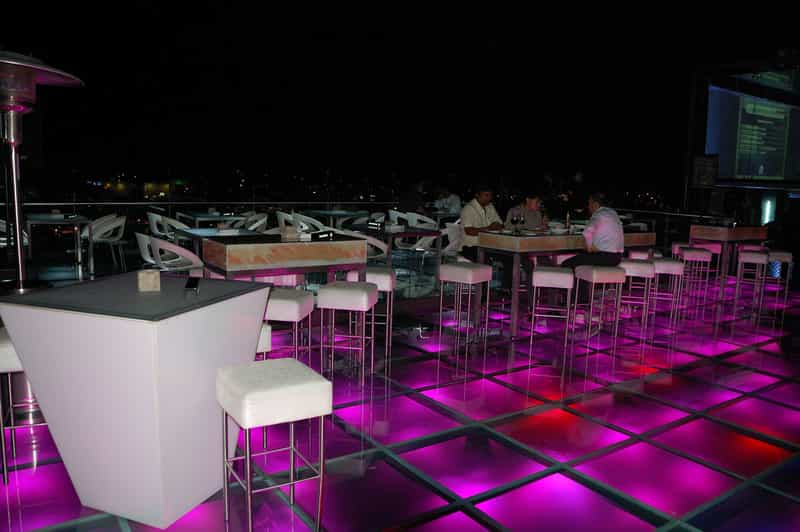 Chill Out at the Trendiest Bars in Bangalore
The Sky Bar in Bangalore
Bangalore offers an amazing nightlife experience. The city is home to the best bars and pubs in India. Young office going crowds and the youth love to enjoy their evenings at these pubs and bars that are trendy and fabulous. They have excellent offers on drinks and food, too from time to time.
Average Cost: Between Rs. 800 to Rs. 4,000 for two.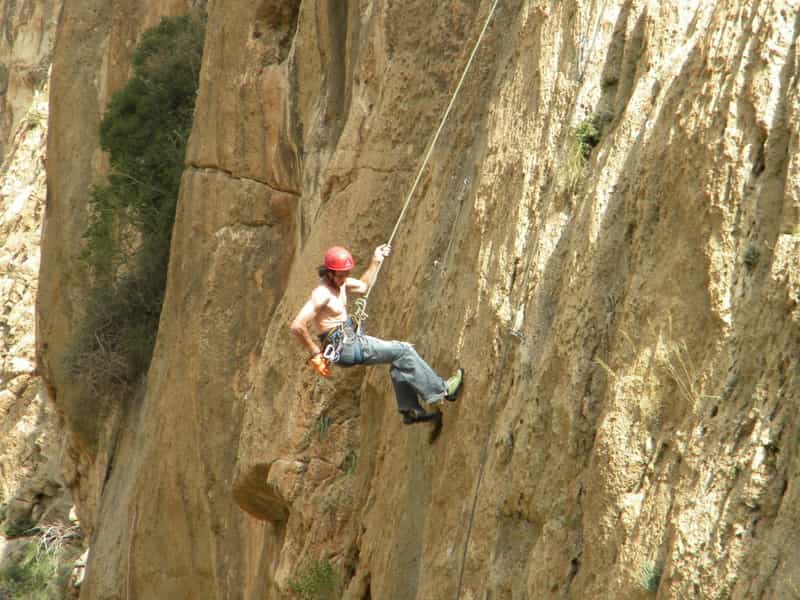 Indulge in Adventure Sports
Enjoy Rock Climbing in Bangalore
Bangalore is a fine place for adventure sports lovers. The city offers you the chance to feel an adrenaline rush with adventure sports such as rock climbing, parasailing, hot air balloon rides and more. Those who prefer lighter forms of adventure sports can try their hands at biking, bowling and paintball.
Average Cost: Between Rs. 1,00 to Rs. 6,000 for two.
Where to Stay in Bangalore
If you are looking for good and budget-friendly accommodation in Bangalore, your best bet is Treebo hotels in Bangalore. Treebo's hotels are comfortable, have rooms with all the best amenities and they offer Wi-Fi and breakfast options as well. The hotels also have a 24/7 concierge. Try Treebo Hotel Booking App for a smooth booking experience and get flat priced hotels.