During my recent work trip to the USA, I got a chance to visit Canada over a long weekend.  It was a hectic trip, right from catching up with my family to visiting all the iconic sites in and around Toronto, Ontario. The first on my list was Niagara Falls (been on my bucket-list ever since my uncle moved to Canada!). As rains were expected over the weekend, my cousins rushed me to Niagara to catch a glimpse of the beauty before sundown.
Niagara Falls comprises of 3 majestic falls as suggested in Wikipedia, though only the Horseshoe and American falls are best seen from the Canadian side of the Niagara River. The view from the far did not seem as amusing may be I was hoping for something more.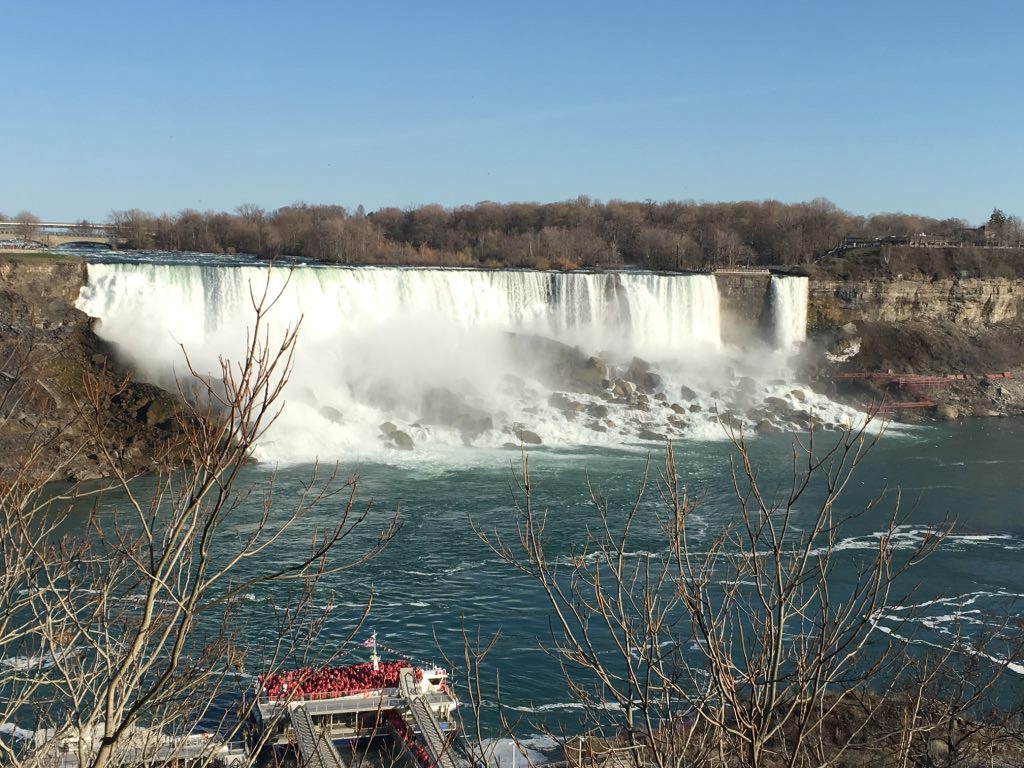 We took the 'Maid of the Mist' ride (gosh! we had to run for this one… got the last one of the day) to get a closer look at the falls. They take you as near the falls as possible and I must admit that the experience was mind blowing. The sheer intensity of water with mist almost drenching you was the best feeling ever. It was mesmerising to be surrounded by the fall on all sides, almost blinding yet blissful.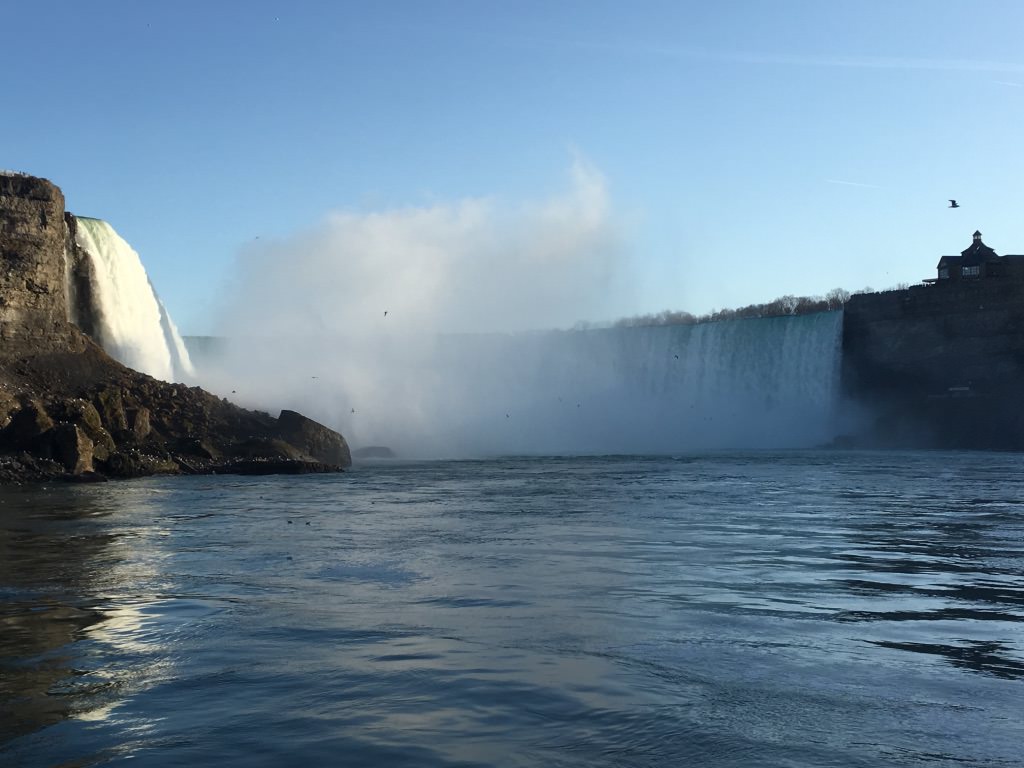 After the ride, we decide to walk around for a while. The area around the falls is as touristy as it gets. High rise hotels, observation towers, casinos, restaurants and souvenir shops are amply available. I crossed by many theme based game parlours and bright neon billboards which made the place lively till late in the night. We visited the famous Canadian coffee shop chain Tim Horton's to taste the Vanilla latte and Timbits.
Before bidding goodbye, we went back to see the falls one last time under the night lights. Colorful lights from the high-rise buildings painted the falls. We took a walk to the start of the falls and took some pictures in the hope to capture the beauty and bring it back with us.
A small video compilation of various sights at the Niagara Falls.