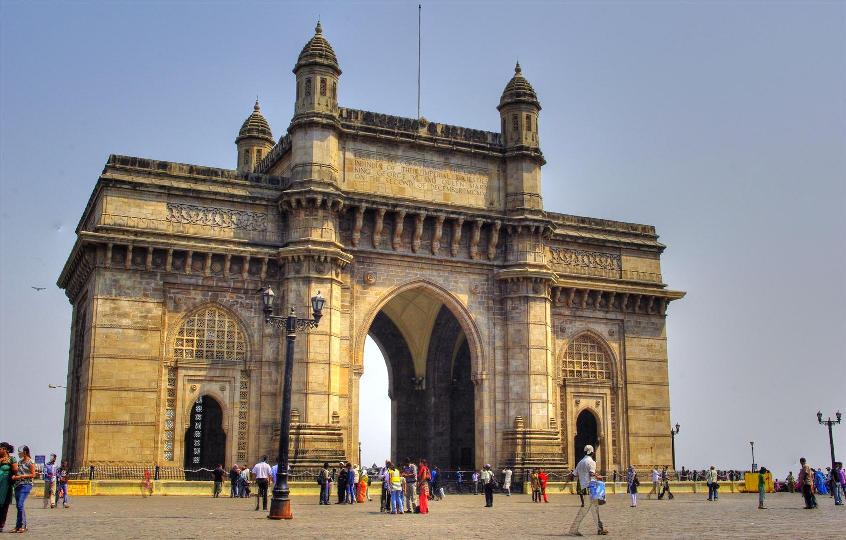 The Gateway of India was built by the British and designed by the architect George Wittet. The monument was start building on March 31st, 1913 and the first stone was laid by the then Governor of Bombay. The Gate was formally opened in 1924.
This gate was built to commemorate the visit of the first ever British Monarch, King George V and Queen Mary in 1911. Ironically, when the British Raj ended in 1947, this colonial symbol also became the place where the last of the British ships that set sail for England.
The Gateway of India is 26 m high, complete with four turrets and intricate carving into yellow basalt stone. Behind the arch, there are steps leading down to the water. Here, one can enjoy a motor boat ride to cruise through Mumbai's splendid natural harbour. One can buy tickets for a short cruise on the motor launches from here. Other attractions around the Gateway of India include the Taj Mahal Hotel, one of the most famous and luxurious hotels in India. Also famous are the statues of the Maratha leader Shivaji on his horse and of Swami Vivekananda, located near by.