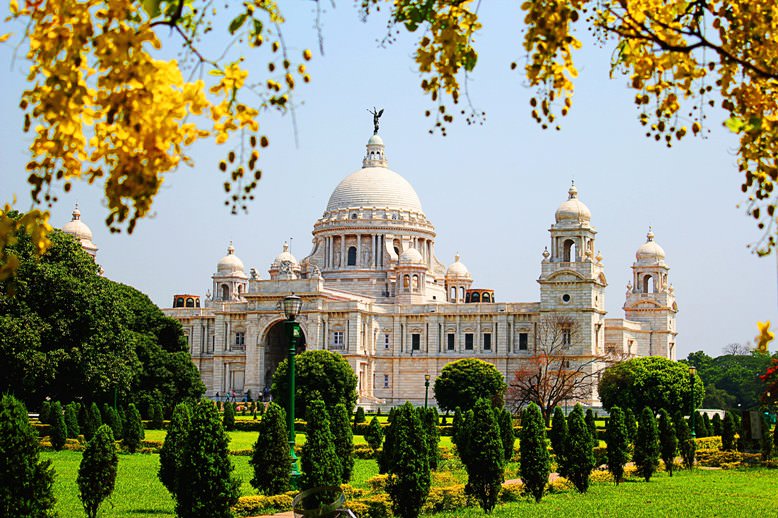 Victoria Memorial is one of the most famous landmarks of Kolkata (Calcutta). Built in 1921 in the memory of Queen Victoria, the memorial made up of white marble is a beautiful example of Indo-Saracenic style of architecture. The building is around 200 ft high. The groups of figures above the north porch represent Motherhood, Prudence and Learning.
The memorial garden is exquisitely designed. It has a bronze statue of Queen Victoria created by Sir George Frampton. There are also other statues  – Lord Bentinck, Governor- General of India (1828-1835) and Lord Ripon (Governor- General of India from 1880 to 1884).
The memorial was conceived by Lord Curzon, then Viceroy of India, and designed by Sir William Emerson, President of the British Institute of Architects. The work started in 1906 and the memorial was opened in 1921. It is also a museum where people could see art work of pictures and statues of men who played an important part in their history.