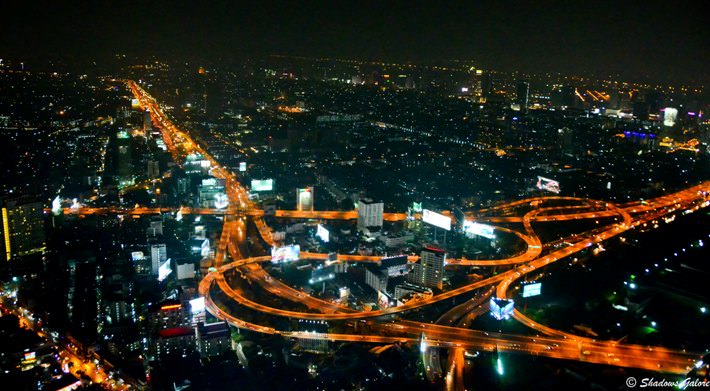 After a long walk around the Emerald Buddha Temple, followed by a huge lunch at Supatra River House Restaurant, it was time for another round of pampering. Our next destination for the day was the Rarin Jinda Wellness Spa on the 8th floor Grande Centre Point Hotel. As we reached there, we first given a tour of the spa facility.
The Spa treatments at Rarin Jinda creatively adapt from contemporary spa and massage theories. The treatments ranged from traditional Ayurvedic/Thai to modern techniques like the Hydro spa. We decided to get the famous hot stone massage. To begin with, we were given a choice of 5-6 aromatic oils to choose from – Orange, lavender, olive, rose, etc. Once we selected the fragrance we liked, we were ushered in the massage room for a foot wash. Out feet were thoroughly washed and scrubbed following which we were asked to take bath and change into the massage clothes. And then started, one and a half hours of pure bliss…
I still wonder how those timid looking petite masseurs were able to play magic on our bodies. First, round hot stones were placed over the body and slowly each part was massaged with the stones, slowly gaining in intensity till one would make the transition from this world to the next. The joy you feel when they slowly loosen up the muscles on your back .. Ah! To add to the perfect spa feel, we were served my now favorite mango and sticky rice and a beverage of choice  at the end of the session. Rarin Jinda Wellness Spa definitely lived up to its motto – Beyond Wellness… Truly a Paradise !
It was late evening by the time it ended, and we headed for a dinner at Bangkok's tallest hotel – Baiyoke Sky Hotel. This circular restaurant on the 78th floor of the tallest building of Thailand gives a majestic bird eye view of the beautiful city.  A massive buffet was arranged all around and served a variety of food – salads, sea food, desserts and much more. Though I struggled a little for vegetarian dishes initially, the restaurant was sweet enough to bring a platter of veg. food to our table.  Everyone enjoyed the food and the ambiance so much that no one wanted to move even after we were done.
Poom then escorted us to the top floor rotating observatory. as the lift opened there was a room full of  amusing articles and props where guests could take a lot of pictures . Going up a flight of stairs is the observatory. It an awesome experience to stand in the neon lights while the rotating floor gave a spectacular 360° view of the entire Bangkok city. We took a lot of pictures and enjoyed the wind and view for a long while.
Thus ended our second day in Bangkok, with us a little high from fun and food. Tomorrow was going to be another great day ..
This trip I just blogged about was courtesy the Tourism Authority of Thailand (TAT).