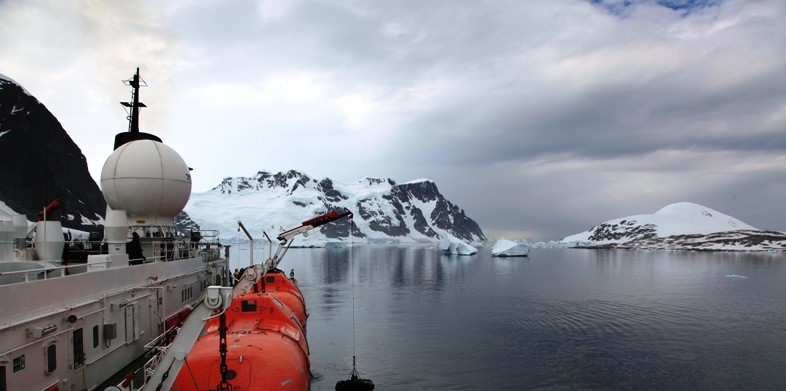 Dreams of cruising the sea into the great unknown seems like a fantasy from yesteryear. In this day and age of internet, satellites and GPS tracking systems, one could be excused for believing there is no unknown, nothing uncharted, unmapped or uninhabited. However, there are still places on this wonderful planet of ours where we can explore, discover and uncover the unknown; lots of them.
With increasing populations and development it would appear that our penchant for uncharted waters has become something of an obsession, a phenomenon of lust for adventure, a quest for the unspoiled. The more regimented, organised and regulated our regular lives become the greater the desire for an adventurous vacation. Adventure tourism companies are leading the way, researching new and exciting places to explore. You can tap into their expertise by checking online on their website.
Here are just a few examples of cruising in wild and exotic places. They are many, just waiting for you to uncover.
The Antarctica
The wild unexplored beauty of Antarctica is breathtaking. Whether the great frozen continent is your sole destination or whether you take it in as part of a wider exploration, an expedition to Antarctica will dazzle you. Ships depart from Argentina's southernmost port and head into the frozen seas. Small icebreaking ships, small expedition ships with ice-hardened hulls, medium ships and large cruise ships all ply the wild Antarctic coast.
Offbeat Ports in South America
South America is the destination for anyone looking for out-of-the-way, exotic locations. Here you will find stunning fjords, vast rugged terrain, dramatic snow -capped volcanoes and spectacular glaciers. Despite the incredible sights on offer, this area is not heavily shipped.
For true adventurers, a sea kayak tour of Patagonia, Chili will take you into the wilderness and out of modern reality. This area of the world is pristine and truly spectacular. It is rarely seen by people. You will discover hundreds of glacial lakes connected by thousands of kilometres of unspoiled rivers flowing from the Andean Mountains to the fjords of the south Pacific.
The Wilds of Tasmania
Cruise from Hobart to Adventure Bay and then 50 kilometres along the Coast of Bruny Island. You will experience some of the most beautiful and rugged coastlines in the world. This area is abundant in wildlife – you will see seals, dolphins, mighty whales, the albatross and many other sea birds. As you rest at the base of the towering sea cliffs of Bruny Island you will get to share the space with thousands of seals, a truly unforgettable experience. You can watch the dolphins surfing beside your boat and be awed by the majestic sea-washed caves in the cliffs.
Discover Canada
Cruise the West Coast of British Columbia and discover secluded coastal waterways and luxurious rain forest. This is an amazing place to see wildlife including killer whales, grey whales, sea seals, sea lions, otters, bald eagles, grizzly bears and black bears. You may even take in a spot of salmon fishing.
Photo Courtesy: Liam Quinn