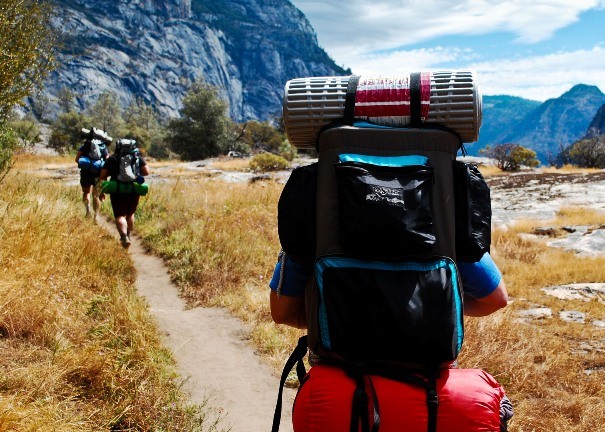 Maybe you've been a budget traveler/ backpacker before during your college years, and you want to go again but can't stomach the thought of staying in a hostel. Or maybe you've never been backpacking but like the thought of the flexibility and adventure it can bring.
Either way, you're looking for a bit more of a luxurious experience than your typical staying-in-hostels, eating-street-vendor-food, and traveling-on-the-cheap backpacking vacation style. The good news is that even if you're operating on a pretty tight budget, you can make this happen. Here's how:
Pick the right destination
Here's the deal: you simply can't backpack around the world on a dime without giving up most of life's major luxuries. It just can't be done because even the actual traveling part is super expensive.
However, you can travel in some areas for next to nothing – even if you choose to splurge on more expensive digs and food. CNN Travel recently named Mexico, Thailand, Myanmar, Egypt, Greece, and Spain as the most affordable exotic travel destinations out there. Because many of these areas are in the midst of financial distress, prices for travel, food, and accommodations are at their lowest.
These are certainly not the only affordable places for a luxury backpacking trip, but they should be at the top of your list. More expensive countries, like England or even parts of the US, are going to add more to your backpacking budget.
Choose the best time frame
Once you've chosen an affordable destination, you can cut even more out of your backpacking budget by choosing an affordable time frame for your trip. The best time to travel in most places is the shoulder season – between the season when there are lots of travelers and the season when tourism is at a low point (which also means fewer hotels and attractions are open).
Shoulder season varies from one country to the next, so you'll have to do some research on your destination. Normally, though, the shoulder season is when the country may have less reliably good weather or somewhat fewer natural or cultural attractions to draw big crowds.
If you want to travel on a budget, though, the shoulder season is the best time to take advantage of low costs and still-open attractions.
Be flexible
One of the things that makes backpacking such an affordable way to travel is the flexibility. You can decide to go when you want to go and stay when you want to stay. You can use this flexibility to your advantage for luxury travel on a budget.
Instead of booking hotel rooms well ahead of time, make reservations the day before or the day of. Because many higher-end hotels drop their prices in order to fill rooms, you can often get a great deal on travel this way.
Once you're in a country, you can start shopping around for great deals on travel and accommodation, buying what you need at the last minute. This is a great way to save while still enjoying accommodations that are nicer than a shared-bathroom hostel.
Leverage frequent flyer miles
You can put a lot more money into your traveling budget by using frequent flyer miles to save up for the flight or flights you need for your trip. Using a frequent flyer mile credit card wisely before your trip may help you get all your flights paid for, leaving more money in your travel budget for accommodations and great food on your trip.
One thing to make sure is that your credit card also has no foreign transaction fees. With this option, you would not have to worry about paying the extra 2-3% because of foreign transactions fees.
Take the right gear
Finally, if you're heading out on a luxury backpacking trip, you may want to invest in some luxury backpacking gear. Traveling with a great backpack is better for your shoulders and back, and will probably give you more room to store the items you need to look nice in a high-class restaurant.
Check out the options at a local backpacking store, if you can. This will let you try out backpacks in person so you can see which option fits you the best, and can choose a backpack that will be comfortable for your entire trip.
Backpacking on a tight budget is something anyone can do. But luxury backpacking on a budget takes a bit more forethought and planning. Using these tips, you can enjoy the perks of a high-end vacation combined with the budget of backpacking.
Image Courtesy: Fotopedia