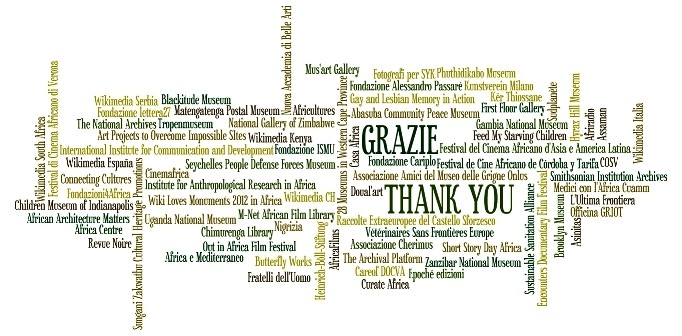 While some blogger may not agree with me when I say that bloggers have their own share of vanity. I still insist on this theory getting acceptance that blogging is one of the many manifestations of our basic desires to be great, to live forever and find general acceptance. These desires, especially the last one get satiated by public praise.
When we started Shadows Galore, though we will continue to vehemently deny it, some of those 'desires' must have been at work. It becomes very obvious when we get filled with delight when others appreciate our work. What started with small notes on our comment box like "great post!", and better rankings on Indiblogger has now come to people listing us as one of their favorite travel bloggers and other entities even considering us in their rankings.
Hence more than  two years of blogging and more than 200 posts later, we guess it is time that we pause and express our gratitude to our friends, fellow bloggers, readers, patrons and everyone else who stood by us while we were learning the basics of taking photographs and narrating stories and encouraged us in our endeavour. Here we go ..
First of all, a special thanks to fellow bloggers like Sudha, Arti, Bhawana, Saru, Umashankar, Arnab, Nisha and many more for being our first patrons and encouraging us to try to become good.  When I started, I never realized that I will get friends along my way to blogging, am glad that I know them.
Secondly, our sincere gratitude to the great fellow authors who have shares their awesome stories to us, most notable of them being Swati, Jayant, Siva, Prabhdeep, Sid, Ibn Hanif and Meena. You guys rock !
Then comes a special thanks to The Fool, for writing our first review. That was the great moment of reality check and from there, we started focusing more on what Shadows Galore is more about, travel and photography. Many Thanks !
Venkat, you were the first to list us among your favorite travel blogs. It came as a surprise to us when you asked for our details and was the first time we realized that we were doing good.
Finally a special thanks to the Hoteldepots folks who included us among the top 30 travel blogs in India. Thank you for looking at us and for introducing us to some awesome bloggers.
So that is it folks … this was just a small Thank You note which was pending for a long time. Just to let you know that we are grateful to each one of you for your encouragement and love.  Thanks Again!
~ Puru & Ekta
Image Courtesy: http://commons.wikimedia.org/wiki/User:Elitre