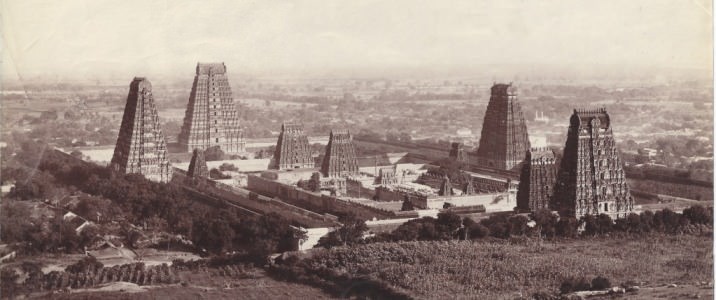 Tamil Nadu is the perfect choice as a travel destination for many people who love to venture into the culture and architectural legacy of this land. When speaking of the state of Tamil Nadu the first thing that come to our mind is, this was the capital of Dravidian tradition and culture and a visit to this lovely place can unfold so much of unknown treasures of the ancient times. Other than rich cultural legacy Tamil Nadu enthralls its visitors with an overwhelming array of attractions too. Edging the Bay of Bengal there is a vast stretch of unbroken coastline which is nature lovers' paradise. Apart from this there are densely wooded forests with diverse wildlife, magnificent Western Ghats with all its grandeur, lavish farmlands with traces of rocks and so much more making Tamil Nadu a top tourist destination in India. A great holiday in Tamil Nadu would only be complete when you get to enjoy the unique fairs and festivals of this place. The people of this state celebrate these with great enthusiasm and the festivals bear the true essence of this land.
Tamil Nadu pleases the tourists with its spectacular natural treasures. The beach lover would find some beautiful beaches in this state. Marina beach, the most famous beach of South India is located in Tamil Nadu. Splendid monuments and temples stand as the proof of rich cultural traditions. Tamil; Nadu takes pride in being the center of Dravidian literature and architecture in the past and this land has great historical importance even today. The true delight for visitors Tamil Nadu is also the place where you will enjoy a great time at the captivating hill stations.
Tamil Nadu is irresistible for the tourists who come over here from destinations worldwide drawn by the amazing temples and monuments scattered in the state. Once, the spot of ancient dynasties, Tamil Nadu is the place where the Pallavas have left their mark in the form of excellent architectural wonders. The Shore Temple in Mahabalipuram is a world heritage site and represents the grandeur of the past. For the nature lover too Tamil Nadu has a lot to offer. Its fantastic wildlife sanctuaries brim with a variety of wildlife. The must visit wildlife sanctuaries are Kalakkad Mundanthurai Tiger Reserve and Mukurthi National Park. Some of the most charming hill stations like Kodaikanal, Udhagamandalam (Ooty), Coonoor and Yercaud are located in this state. And above all, there is Kanyakumari to amaze you with its breathtaking natural beauty and sunrise.
Having a maritime climate the weather of Tamil Nadu is quite stable. The hill stations enjoy cool climate throughout the year. The best time for touring to Tamil Nadu is October to February. The famous festival of Tamil Nadu is Pongal which is celebrated for four days with great enthusiasm with great colour and show. The other two most famous festivals of this place are Bhramotsavam and Skanda Sashti.
When travelling to Tamil Nadu you can choose your lodging in the hotels in any of the towns like Ooty, Kodaikanal, Kanyakumari, Madurai, Chennai, Coimbatore, Coonoor, and Mamallapuram. There is a wide range of hotels to choose from and comfortable accommodation and warm hospitality at these hotels can make your stay in Tamil Nadu a memorable experience.
Sandeep Arora is a senior chef who has been working as the Chief Chef in the top hotels of India for twelve years now. He has written many articles on good restaurants in mumbai. He is an ardent travel enthusiast too. In this article he is providing us with some valuable information on Tamil Nadu.