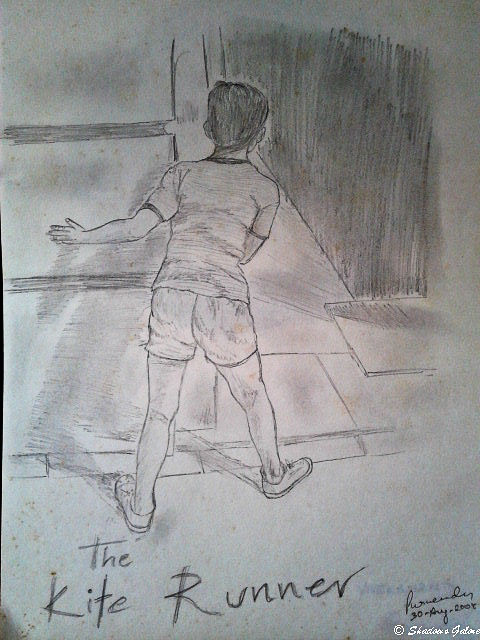 My introduction to The Kite Runner was through my room mate who I found in tears while reading the book. When I asked why was he crying, he said he just could not control it. This post is not a review but just a note on this book.
A novel by Khaled Hosseini, The Kite Runner was published in 2003 and went on to become an international best seller. It is the story of Amir, a young boy from Kabul and his friend Hassan, his father's Hazara servant. The story is set in post royalty Afghanistan where the two protagonists spend their time flying kites. The books shows their bonding, Hassan's loyalty towards Amir and the torment he undergoes for his master's son. As Afghanistan gets embroiled in a devastating civil war, Amir and Hassan are parted; while Amir settles in the United States, Hassan is lost in oblivion. Its only after many years, that Amir is able to find what happened to Hassan. By this time Hassan is dead and it falls upon Amir to rescue his son who is languishing in an orphanage. It is a beautiful story of coming of age, human bonding and subtle emotions.
So this is The Kite Runner in brief. I remember being attracted by the cover of the book. It showed a boy hiding behind the wall in the corner of an alley peeping in a dark passage. The viewer is free to interpret the emotions that might be in the mind of the boy in his own way, be it fear or just plain curiosity with a tinge of shyness. Set in Sepia tones, this scene fascinated me so much that I sat about trying to create a sketch of it. So here it is for you, one of the last sketches that I made..