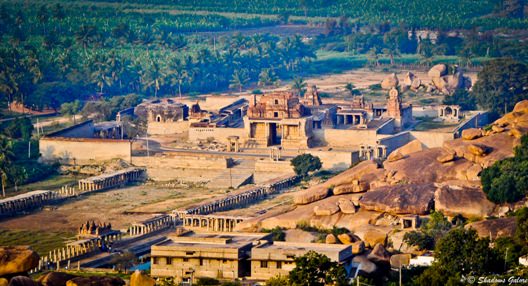 I remember the first time we went on a school trip to the Nalanda University. While a handful of us were aware about the importance of the place, majority had either no clue on what significance those ruins held or were bored by the run down structures. Time and again, I have seen the same set of reactions from people herded around an old fort or temple. This is partly because Heritage Sites, unlike Hill stations or beaches, are not something that will appeal to everyone equally. While some have a great passion for such places, others simply have a different taste.
The experience of visiting a Heritage site can be enhanced if one is careful about certain things. From my experience I have found a few and am trying to jot them down in this article.
1. Select your companions carefully: Believe me or not, but the company in which one is in is the most important factor in deciding the fun and learning at such a tour. If you have people in your group for whom ruins of antiquity are boring old buildings, then it is highly probable that they will get bored easily and will in turn, make you miserable. I have been forced to cut short some of my visits because the people with me did not find anything "interesting" in the place we were. Have people with you, who have at least  some interest in history and architecture and it will be better.
2. Plan in Advance: I have felt the need of this when I was standing there in the middle of the ruins of Champaner, unsure on where to go. By planning, I do not mean just the generic planning and booking you would do for a trip. Heritage sites need a separate planning of their own. Do a little research on the place where you are going, its history, architecture etc. Download the sitemap and keep it with you in case you might get lost. Know about the important points which you must see. Buying a guide-book will help for sure. Some websites like Wikitravel can provide a lot of good information about these places. At some places, they have audio visual aids for helping the tourists, make use of them.
The ruins are usually having a rocky terrain and the elements of weather can be harsh. So while you prepare to go ruin hunting, it will be better to keep a cap, walking shoes, suntan and shades. Do keep a notebook and pen handy for taking notes.
3. Hire a Guide: Guides come with a price but I have noticed the difference they make in a heritage trip. They know the place better than us and are useful narrators who help us in making sense of what we see. So as and when possible, hire a guide. They are worth the money. However, make sure you have a approved guide and not a pseudo one. Try and make notes when he speaks, you might not remember it all later.
4. Walk: Heritage Sites are usually sprawled in large area and need a lot of walking. There can be steep steps, rocky surface and long corridors. So come with comfortable walking shoes and make sure you have build up some good stamina before starting the trip. If you have to choose between different vehicles, get a bicycle as it will take your across most paths and can be carried on shoulders when it cannot.
5. Respect: This last one is not the least important I must say. Many Heritage sites are old temples, churches, monasteries etc. Respect them. Leave your shoes outsides in a temple, do not take pictures with your back facing the altar or idols of gods. If you are a photographer, make sure you do not use a flash and avoid using a tripod whenever it is not allowed. Most important of all, do not deface the monuments. Do not scribble on walls, litter, walk on fragile structures .. and if you are an Indian, spit or urinate. They have withstood the ravages of centuries and need to stand tall for centuries to come. It is not nothing for which we add the word heritage to them.
Phew ! This is all I can think of right now. I hope it helps. Someday hopefully I will be able to write something on how best to take photographs of old monuments.