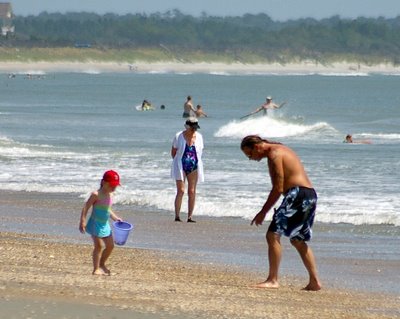 When it comes to finding a great holiday destination to suit all ages, there are plenty of options to choose from. It's just a matter of finding the one that best suits your list of preferences, and of course your pocket.
One of the easiest ways to get away with the family is to book a package holiday with a reputable tour operator. For instance, when you book standard package holidays with Thomas Cook you can expect to have your flights, accommodation and local resort transfers included in the price, along with the services of a local holiday representative. It's a pretty hassle-free way of travelling abroad, especially if you're opting for a long haul holiday or going somewhere new.
What's more you can often find some great deals on package holidays too. From low-cost jaunts in Spain to cheap holidays to Florida, there's an exciting list of holiday destinations available. Late deals are still a great way to save money on package holidays, assuming you're happy to play the waiting game and book at the last minute. Typically the longer you leave it before booking, the better the price – and the general consensus is that booking anytime within 4-6 weeks of your departure date is a good time to snap up those bargains.
Failing that and if you prefer to plan ahead, the best bet is to book well in advance and reserve your trip a year or more before you plan to jet off. This way you'll often be privy to travel agents' early bird deals, plus you'll get that bit longer to pay off the cost of your trip. And on top of that you'll get extra time to save some spending money and plan what you're going to do when you get there.
Then all that's left to do is pack your cases, find your passport and jet off for some family fun to remember…