If it's a magical holiday you're ready for this year, here are two wonderful ideas for you to have a think about. They both have so much on offer during your stay but at the same time are experiences you would definitely never forget.
India:
Colour, culture, cuisine and more… India offers a huge array of experiences. From standing in awe in front of the Taj Mahal, to relaxing on the soft sandy beaches in the South, to practising yoga in one of India's enlightening mountain wellness retreats, to being steps away from watching the Tigers in Central India, surely you're intrigued!
India is an explosion of eclectic cultures and mesmerising landscapes, from the tropical gardens of Kerela, the snow-capped peaks of the Himalayas, the empty sands of the Thar Desert, to the sacred-banks of the River Ganges, India will blow you away. You can roam around the colonial capital of Delhi, there is a relentless energy in this big city, the streets are a noisy jumble of brightness full of market stalls selling patterned cloth and spiritual statues, with the most wonderful aromas of warm spice. A history buff will be lost amongst the historical sites India offers, and the grand remnants of the British Raj.
If a beach-bound holiday is what you're wanting from India, then Goa's 100km stretch of coastline will be heaven on earth. The buzz of the big cities isn't everyone's cup of tea, but relaxing on the beautiful sandy beaches and relaxing in the warm waters is sure to please.
Whether you decide on a tailor made holiday to India or a more adventurous approach, it really does guarantee anyone the trip of a lifetime, with the fantastic flamboyant Bollywood aspect, to the serene temples, to the picturesque shorelines, you'd be crazy to pass this opportunity up.
Morocco: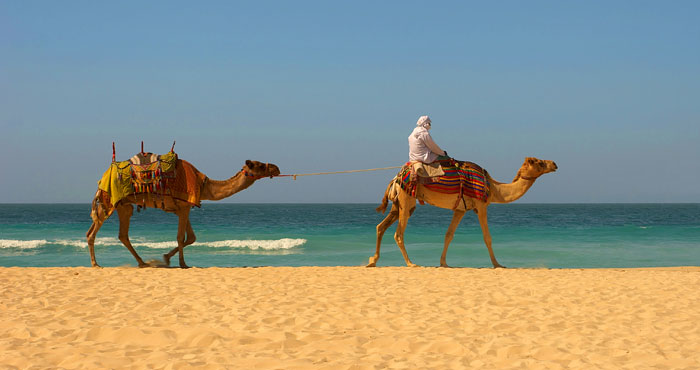 Morocco has always held an immediate and fascinating charm, although it is close to Europe, at the same time it is so far from it. A mixture of East and West, it's the meeting point between Africa and Europe. A wonderful trait of Morocco holidays are that throughout the country, a distant past makes itself felt. Life is still rooted in medieval times in the Medinas, a fantastic labyrinth dotted with squares, markets and old buildings. The Berber people maintain a simple and traditional way of life untouched by the 21st century up in the Atlas Mountains. There are houses and granaries tiered on rocky slopes, made of stone or clay, where everyone joins in a circle to sing and dance the traditional Berber dance, the ahouache.
Morocco is made up of the unspoiled Mediterranean and Atlantic coast, as well as four spectacular mountains and wonderful Saharan routes. You can cover a wide range of activities, if you simply want to relax in many of the laid back resorts, wander the bustling streets of Marrakech or Fez, enjoy the superb monuments or hike in the High Atlas Mountains it's sure to be a rewarding experience for you and whoever you may be travelling with.
Tourists can't help but return to Morocco not only because of the sheer beauty of the country but because of the locals renowned for their warmth, friendliness and generosity. The great tradition of hospitality will play a huge part in shaping your experience during your stay in Morocco.
I hope this article has given you something new and intriguing to consider when booking your next holiday, both of these places have so much to see and do you'd really be missing out if you didn't go!
This is a guest article from Daffyd