This is Meena sharing the first of my weekend getaways with you. I stay in Mumbai, Maharashtra and there are many destinations in and around Mumbai where one can unwind from daily grind. One such place is Alibaug which is about 3hrs drive by road.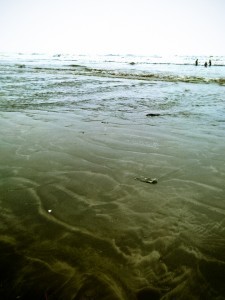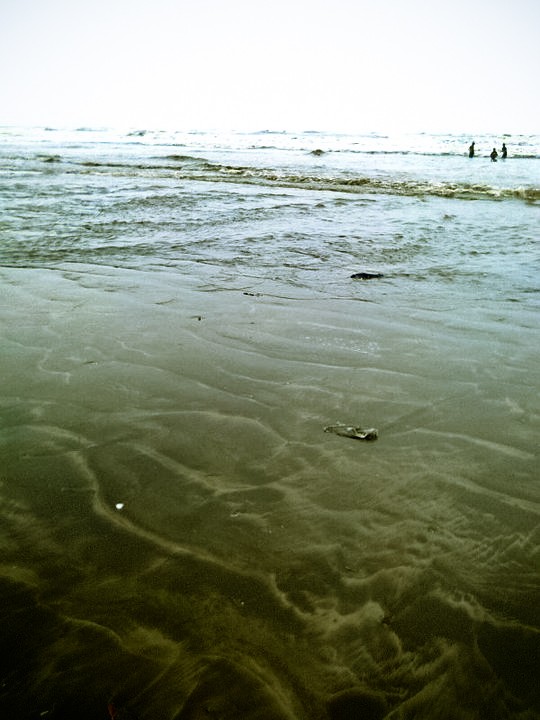 Alibaug is a coastal town and a municipal council in Raigad District in the Konkan region of Maharashtra, India. It is also the headquarters of the Raigad district.
By road Alibaug can be reached via Pen which is on the Mumbai –Goa road. The distance is approximately 108 km from Mumbai
Railways: The nearest rail railway station are Pen, India. Through Pen, India, it is connected to Khopoli.
Catamaran/Ferry: The nearest jetty is Mandwa From where catamaran/ferry services are available to Gateway of India, Mumbai. Another port in the vicinity is Rewas, from where a ferry service is available to Ferry Wharf(Bhau cha Dhakka). There is also a jetty at Custom Bandar from where fishermen in Alibag set sail.
We went to Alibaug in July and at that time weather was quite pleasant with occasional rains and the greenery around the place was giving a cool air. Most people come here for weekend to relax and unwind from their daily grind. We did not go to many places but went for some climatic change.
Our first day we spend in hotel room checking out market area and checking out nearby Alibaug beach and at that time it was low tide.
Next day we went around for some sight seeing. There were two temples where we had to climb 200 and 800 steps respectively. I didn't go up the steps as the climb was hard but my husband thoroughly enjoyed the view he got to see from the top. Sadly cameras were not allowed in the temple so we could not take any picture.
Later we went back to see Alibaug beach but it was high tide time and it was treat to watch waves come up right at you. There is a fort in middle of the sea but at high tide time access is restricted.
After lunch we just went back to hotel and rested. Evening didn't go out and just played indoor games in the hotel. The market is nearby and everything is available there.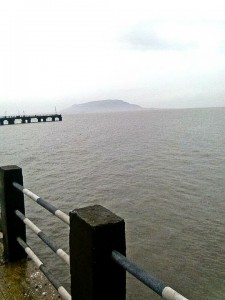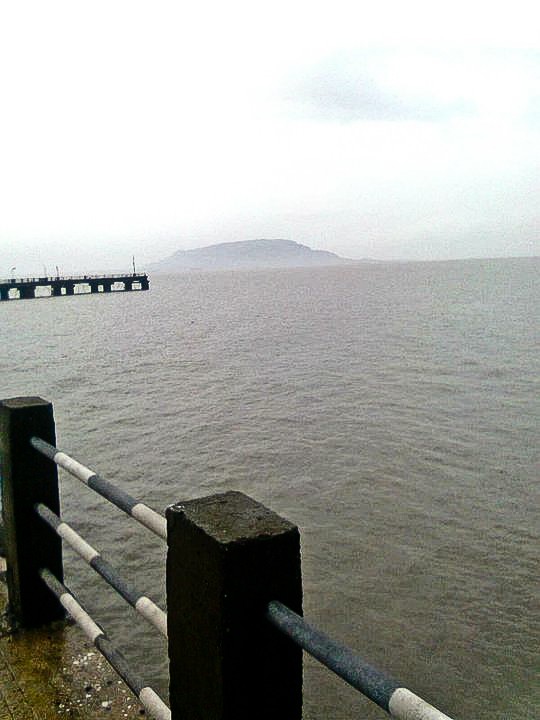 There are many beaches in and around Alibaugh like Kihim beach, Akshi beach and Murud Janjira. Sadly we didn't have enough time and as my aged parents were along with us we didn't go to many places.
Accommodation
Being a tourist center, there are many hotels, resorts and lodges in the town:
Big Splash
Hotel Ravikiran
Kashid Beach resort
Prakruti resort
Sand piper resort
Sunglow resort
Windmill resort
We stayed at Hotel Ravikiran which is just about 10mins walk from main market area and reasonably priced with good ambience and service. Staying in cottages is not recommended as I was told there is always a power outage and its far away from population. If you are going with family best is to stay in nice hotel in the city itself.
Over all if one is tired from daily hustle bustle then this is the best place to relax and unwind.
————
Editor's Note: Meena shares her weekend trips with us. She is a housewife and multitasker from Mumbai, Maharashtra and likes to unwind every few months and visit nearby places. A part time blogger who loves online games. Catch her awesome blog here!