Andrew S Grove, Co-founder and ex-CEO of Intel, writes in his memoir, 'Swimming across', "When my singing went well, it made me feel better about everything, even if things at school were tough. I thought I had made an important discovery. I realized that it's good to have at least two interests in your life. If you have only one interest and that goes sour, there's nothing to act as a counterbalance to lift your mood. But if you have more than one interest, chances are something will always go okay." I read this book quite some time back; yet, I find that so many times in my life I have remembered it since then. In our lives, we labor and we labor hard. Some of us are fortunate enough to see those hours spent laboring bearing fruit immediately while for some others, it takes its time coming. It has less to do with choosing a career than it does with following a chosen path throughout life. If one has interests that are diverse, then chances are, as Grove opines, one could always find solace in any one of them and tide over testing times.
Cycling, trekking or for that matter any activity that is physically exerting and at the same time refreshing, unclogs the mind. In making us admire the present and the now, these activities free us from our prejudices, preoccupations and countless other inanities that cloud our minds normally. "Dude (try pronouncing it "duooode"!), during all these descents, my mind just goes completely blank", said Sanjana when we were cycling together for a brief period on Saturday. She couldn't have expressed the feeling better. As one turns a bend and one's bike gathers momentum on its own, if I say that one gets to experience "nothingness", albeit, for a few moments, I would not be exaggerating at all.
The route was Hornad – Kelaguru – Kottigehaara – Mudigere – Hanbal – Sakleshpur. What do we all long for? Serenity and beauty! It was present along the entire route for us to partake. We stopped to take short breaks numerous times and these became occasions to click pictures and exchange a few words here and there with fellow riders. Fierce determination, intensity, tiredness, happiness, bemusement, expectation and curiosity – we wore all these expressions thanks to the route and its surprises.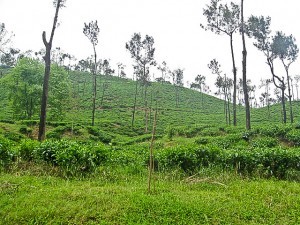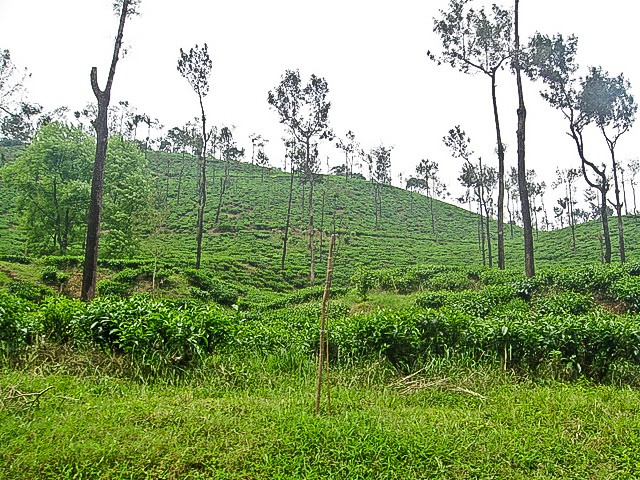 Day 1 was relatively easier compared to day 2 partly because the Sun was gentle on day 1. Special mention about the resort we had lunch at on day 1: Balur Estate – the building had class written all over with immaculate furnishing, dream interiors and an amazing ambiance!
Some of the sights, memories and sounds – streams of water along winding stretches, children, shy and demure waiting at a bus stop and sometimes waving to us in all fervor, women carrying firewood, insects lazily crossing the road, bike chains creaking, old men squinting to get a good view, riding alongside a fellow cyclist and listening to his/her life stories, lush green fields as far as the eye can see, mist clearing to reveal beautiful mountains and the hospitality showered on us – I'd carry from this ride would be priceless.
Any travel experience is incomplete without a few words about the people who are part of it! A soft skills trainer, my college Junior, a girl working with a NGO, a video editor, a dentist and her professor – these are some of the wonderful people, I could get acquainted with. Evidently, some of them dared take the road not taken and they were proud and passionate as they recounted their stories. Brian, Ramesh, Sanjana, Revathi, Amol, Vinay, Yashodara and Archana made for great company during the course of the ride!
My curiosity got the better of me and with some of them, I kept shooting one question after another…"TV journalism has become way too sensational whereas in documentaries, one gets to exercise more control over what one does. The content and the quality is better", said Yashodara, who is a video editor. To me, ever curious and interested in all things to do about journalism, it was a precious nugget
As we neared the end of the ride on day 2, Vinay found a waterfall. Hidden from view, it was a perfect full stop to an exacting morning! Our enthusiasm did not wean one bit even during the return journey. We played dumb charades with teams getting movies like Roxanne, frequently asked questions about time travel and lesbian vampire killers to act out. That all these movies could be acted out and identified by the teams says something about the whole group!
As all good things come to an end, this one too did. This, being my second ride with Cycling and More, honestly speaking, I found the whole experience more rewarding and satisfying compared to the first time. Major credit should go to Manohar and Vishy, our coordinators… Malenaadu Magic, it certainly was!
————
Editor's Note: Welcoming Siva, our latest Guest Author, onboard. He is a wonderful writer and a fellow Gladiator. Visit his beautiful blog Records in a Journal here.