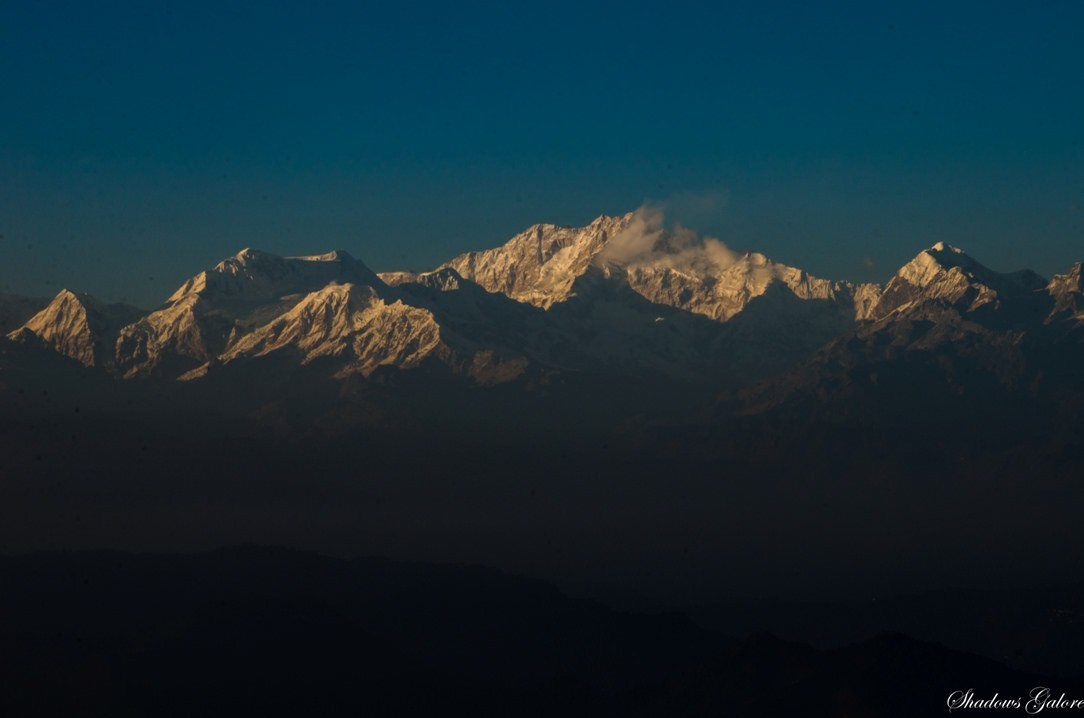 One of the most famous landmarks in Darjeeling is the Chowrasta or Mall, the heart and soul of the town, both economically and otherwise. It is a tiny island of relative peace, away from the busy areas near the bus stand and facing the beautiful peaks of the Himalayas. It is a great place to walk, shop, eat and relax in the lights of the setting sun, and naturally very popular with visitors.
The Mall is a junction of the Nehru Road and Dr Zakir Hussain Road, which come from the busy market side, and the famous Mall Road which starts  somewhere near Bhanu Bhawan, dedicated to the famous poet Bhanubhakta Acharya. There open area has a lot of benches for people to sit and boasts of some of the oldest buildings of Darjeeling. Some of the iconic shops here are, the Oxford Books and Stationary, the current owner said that it was with her family for past 70 years; and Habeeb Mullick & Sons, a treasure trove of artworks and antiques. There are also great places to eat in this area, most notable being Nathmul & Sons, Keventor's and Glenary's. It also has a memorial of Deshbandhu Chitaranjan Das, the house where he lived during his last days.
It was a 2 KM hike from our home-stay to the Mall and since the cab drivers usually asked in upwards of Rs 200, we would rather walk along the narrow road from the zoo to reach there. The only downside was that the road got really deserted after dark (most shops closed by 6:30 PM) and we would have walk back in darkness in full anticipation of encountering a colonial ghost. Apart from this small inconvenience, it was always a pleasant experience and offered great views of the mountains, especially if we took a detour and went via the Mall Road.
We were quite enamoured by the Mall and visited it many times during our stay in Darjeeling. Ekta made sure that we had at least one meal in all the famous restaurants (we loved the small eatery near the zoo that served impeccable thukpa) and shopped to our satisfaction. The long walks on the Mall road and around the Observatory Hill were a joy, soaking in the views of the mountains and sitting on a bench at the view point, doing nothing but watch as the winds swept clouds of snow from the peaks of the Kanchenjunga…