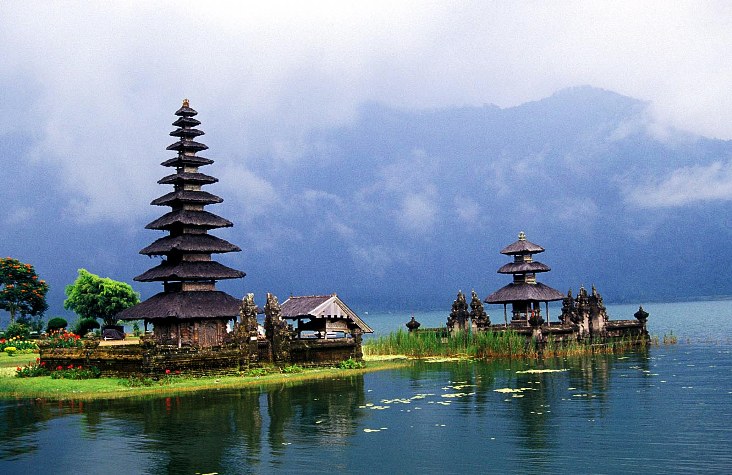 Popular for its pristine beaches, tropical weather, and hospitable people, it's not at all surprising that Bali is highly visited by foreign tourists looking for a one-of-a-kind adventure in Asia. The island is as exciting and alluring as everyone says. In fact, the island has been visited by more than 1.5 million foreign travelers, as reported by the Indonesia Investments website who hopes to experience an authentic Asian experience, while enjoying nature at its finest. The island competes with other neighboring countries' popular beaches such as the Boracay island in the Philippines and Phuket in Thailand.
However, since the Bali bombings in 2002, many tourists are reluctant to visit the island without knowing much about where to go, what to do, and how to be safe, said a resource page on Bali travelling. The resource added that being street smart will help you safely stroll the island of Bali without any problems. Planning ahead can also help you make the most of your short trip to Bali safely. In this post, we will highlight how you can enjoy an afternoon on the island with more activities done on your bucket list.
With plenty of destinations to visit, it can be overwhelming to many on where they should go for the day. Instead of spending your whole day near the beach, why not include some amazing destinations in your Bali trip? Here are some of the must-visit tourist spots in the island:
Ubud and the Monkey Sanctuary
Pura Tanah Lot
Hotel Tugu Bali
Museum Puri Lusian
Uluwatu Temple
Umalas Stables
Mount Batur
You can also include the Nasi Ayam Kedewatan restaurant and the Mozaic restaurant in your trip if it's nearby your next destination to experience some authentic Balinese food.
Well-kept secrets of Bali
One of the most popular beaches in the island is the Kuta beach which has been dubbed by many as the 'Sunset Beach,' where you can view the perfect sunset in the afternoon. Annually, they celebrate the 'Kuta Karnival – A Celebration of Life,' along the one kilometre sandy beach where they dance, watch surfers execute stunts, and celebrate the festivities with locals and tourists.
But, Bali is more than just the Kuta Beach, as the island holds other well-kept natural beauties apart from the crowded beach area of Kuta. Here are some of the best ones:
Nyang Nyang Beach – Known for its pristine beach and towering green cliff
Gunung Payung Beach – Best for its surfing, snorkeling, and to experience a glimpse of the local life
Bias Tugal Beach – Also known as the Pantai Kecil or the little beach is popular for its sparkling white beach that can only be reached if one is adventurous enough to trek for almost 500 meters
Green Bowl Beach – Named after the green algae that covered the rocks, the beach is a stunner for those who want to experience the island's natural beauty, as it remains to be known and visited by only a select few
Atuh Beach – It has the best striking view of the beach, whether sunrise or sunset. One can find here shimmering turquoise waters, curved beach, and stretches of white sands
When is the best time to visit?
Although the weather in Bali is pretty much warm throughout the year, monsoon season is still apparent annually, which is not the best time to visit as you can rarely even go out during this time. Rain usually lasts from October until March, while the peak season is during Easter week and Lunar New Year where hotel rates go higher. The most ideal time to travel Bali will be around April to October which is the dry season.
The best time to search for deals will be around September to December. According to the information shared by Bali.com, "room prices can be 30-50% cheaper than during high season," while shops and restaurants are less crowded and even offer sales during mid-season months. Thus, it's important to plan your trip accordingly.