After an amazing day at Petra, it was time to move westwards. Enroute our destination of the day, we had a 10 min stop at Little Petra. Assuming there wont be much to see, we were ready to rush through the site. Unlike our expectations, Little Petra was a pleasant surprise.
Located to the north of Wadi Musa town and near  the Neolithic village  Beidha,  Siq al-Barid, still retains the calm stillness and beauty of the past.  As we had reached a little early, there were no tourists and we had the entire site for ourselves.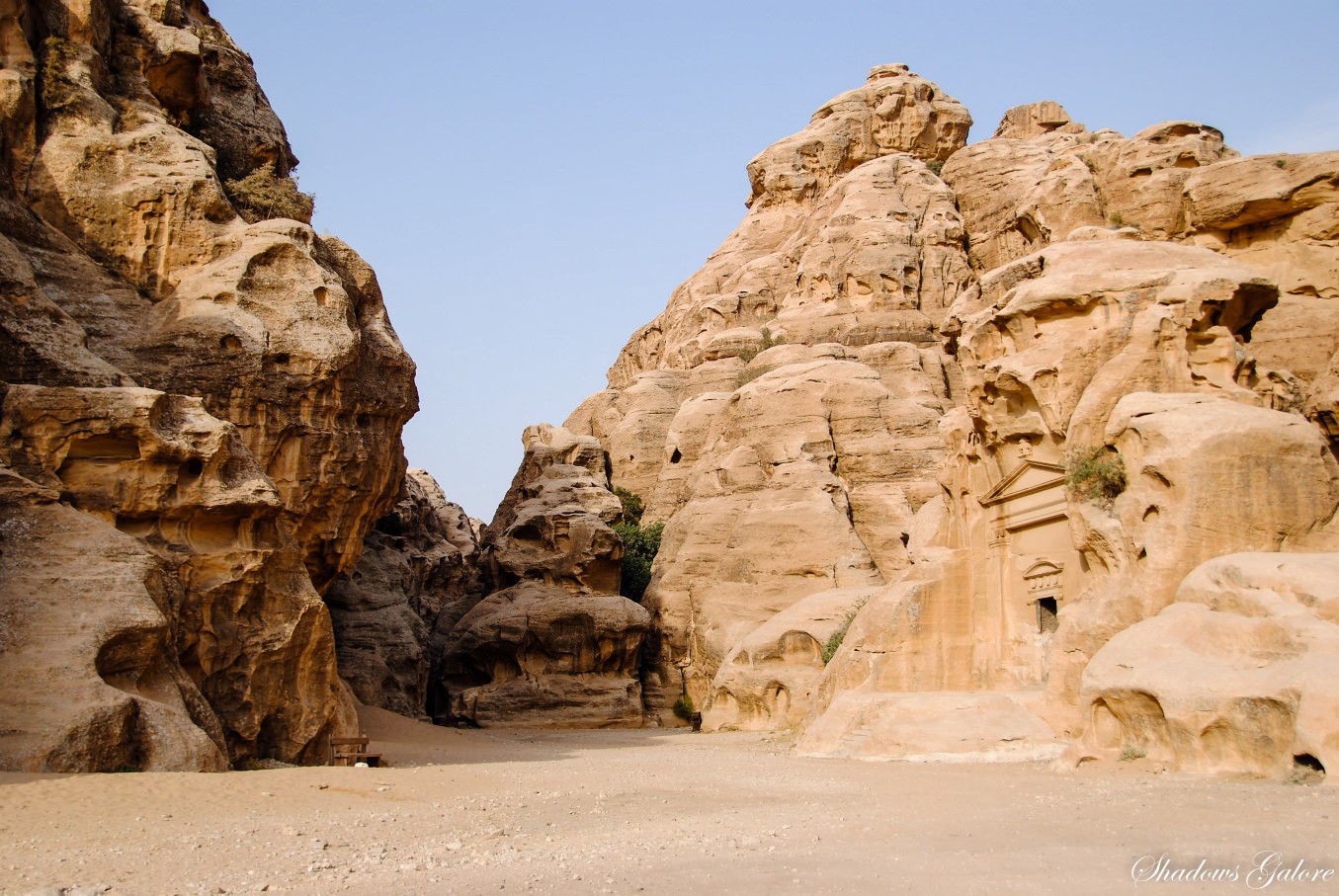 The first look of Little Petra! Serene and calm..
Also known as Al Beidha, Little Petra is the mini version of Petra hidden between the mountains. Just as we entered the site, we saw a well maintained tomb with carvings  to our right. The striking similarity with Petra justifies the name of the place.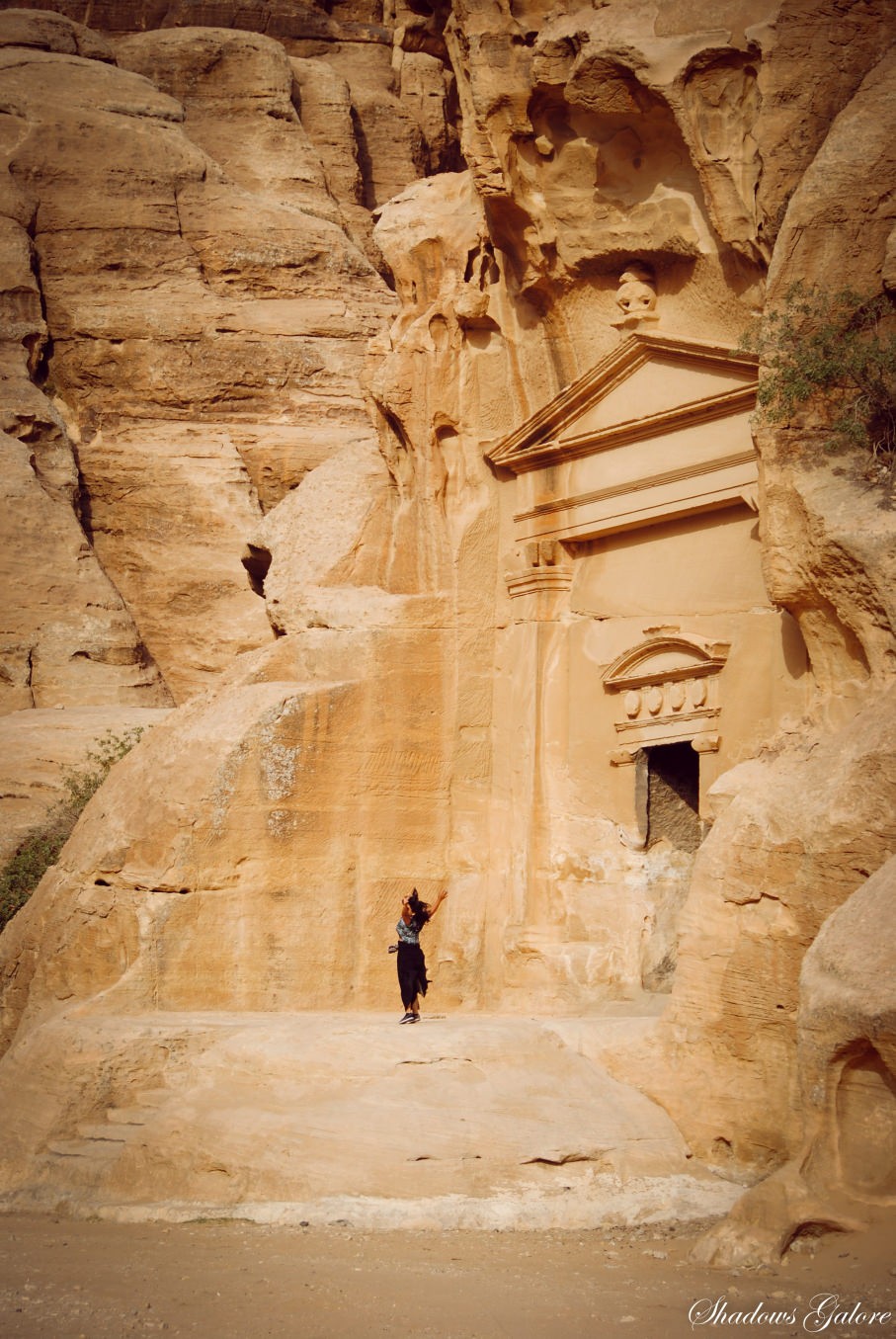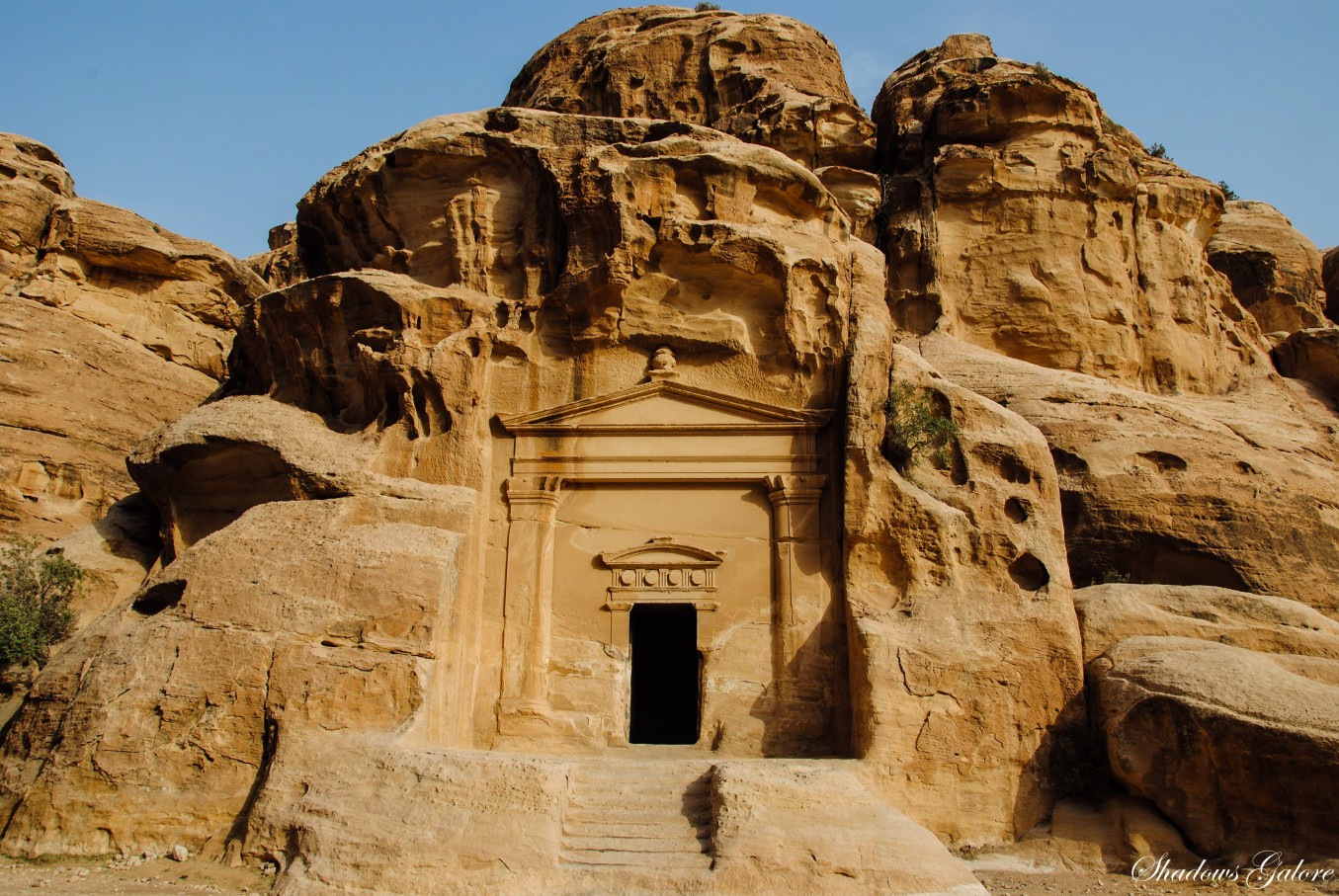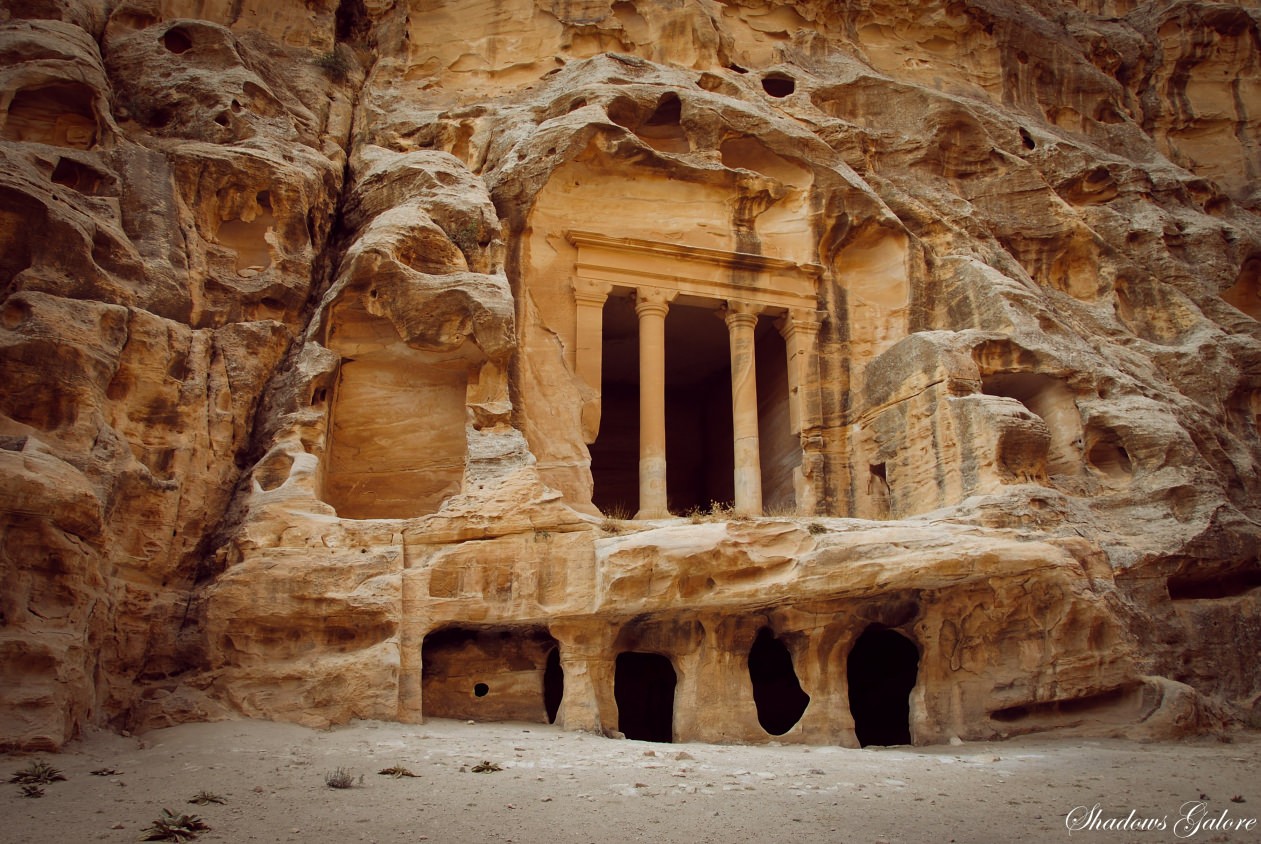 A little further is another Siq, though very short, which take you to the main site. Emerging from the Siq, many beautiful caves and tombs are located. There is a beautifully carved monument which could have been a palace. Near these caves, we noticed benches, beds, underground cisterns and places of worship which shed some light on the lives of people who inhabited these caves centuries ago.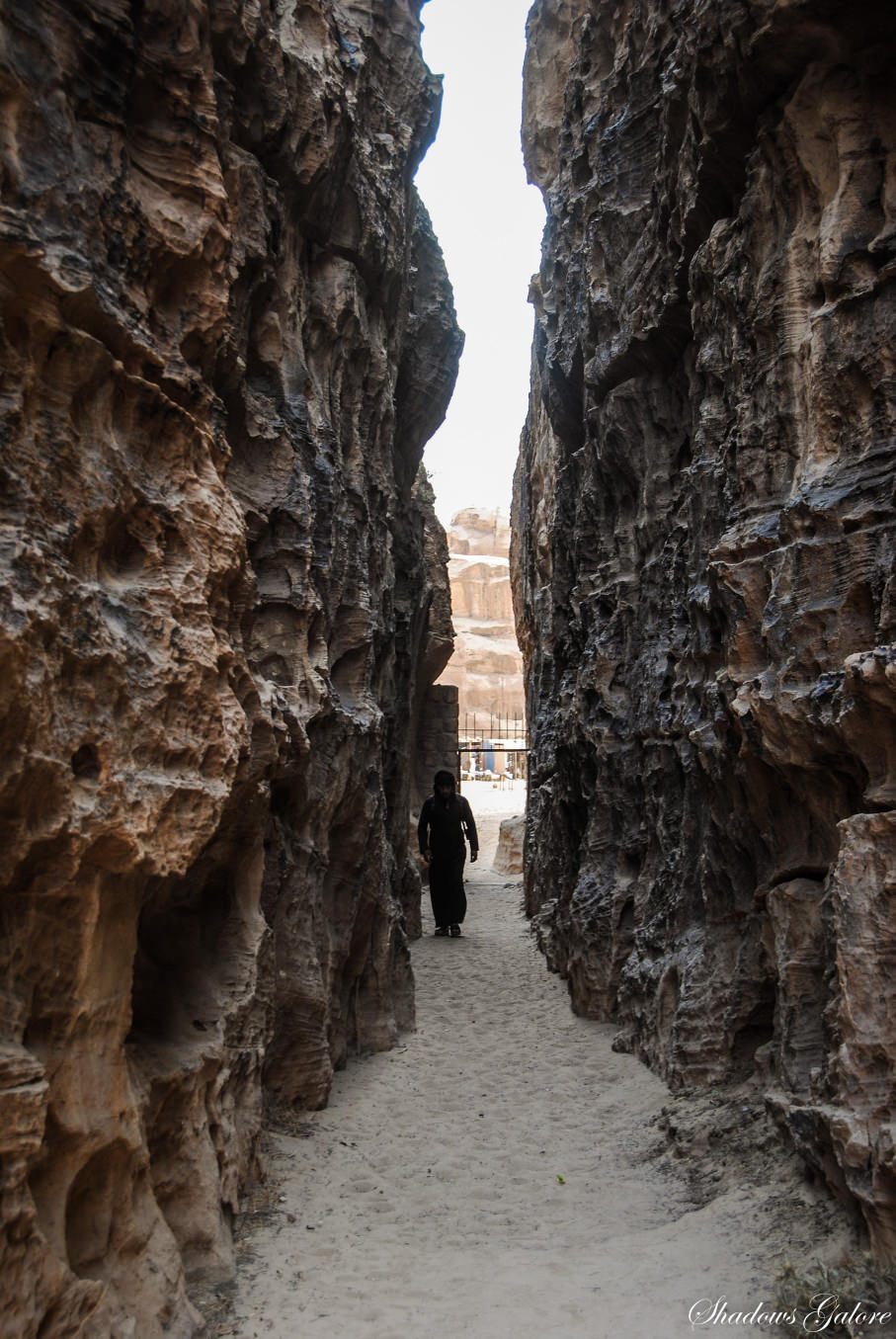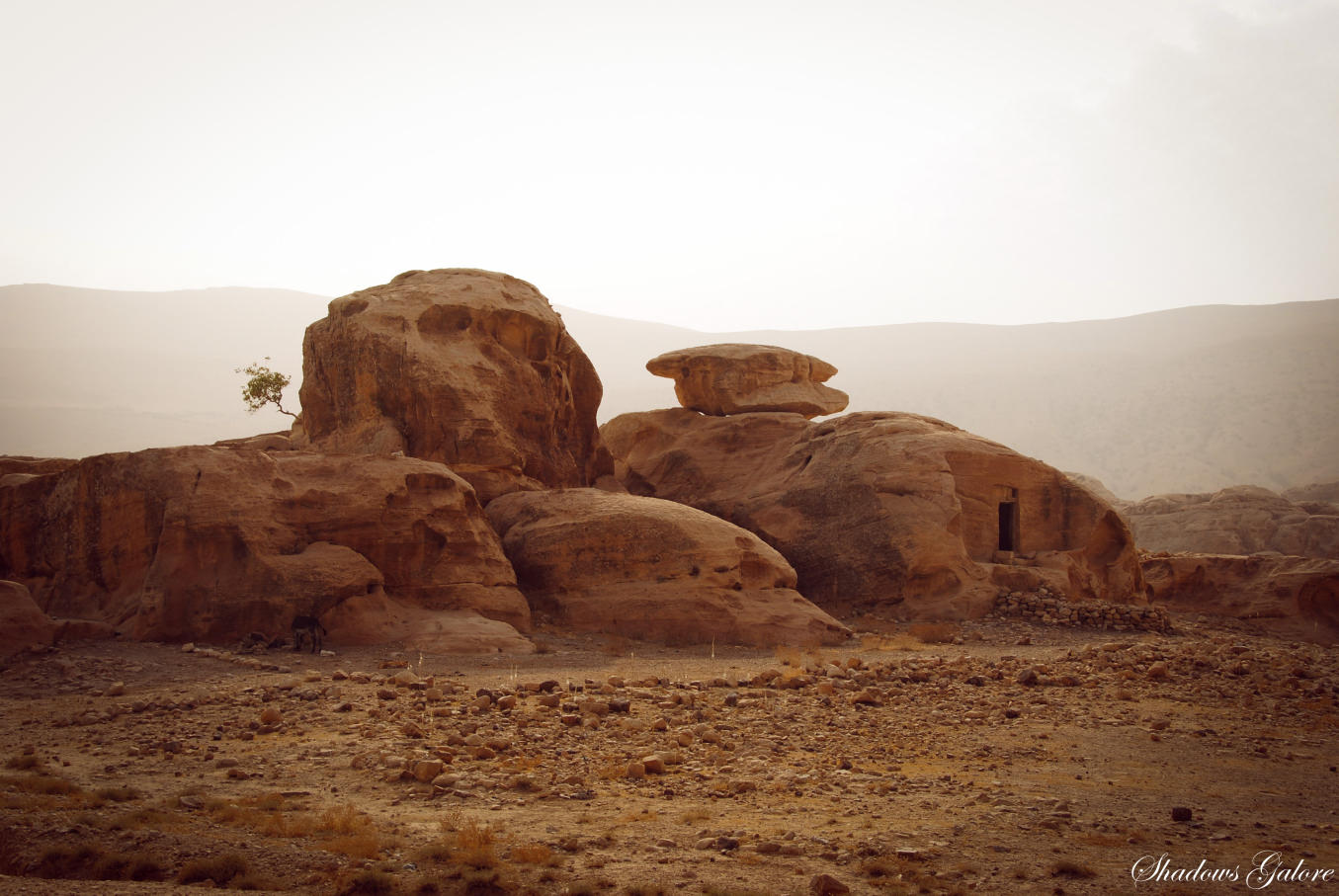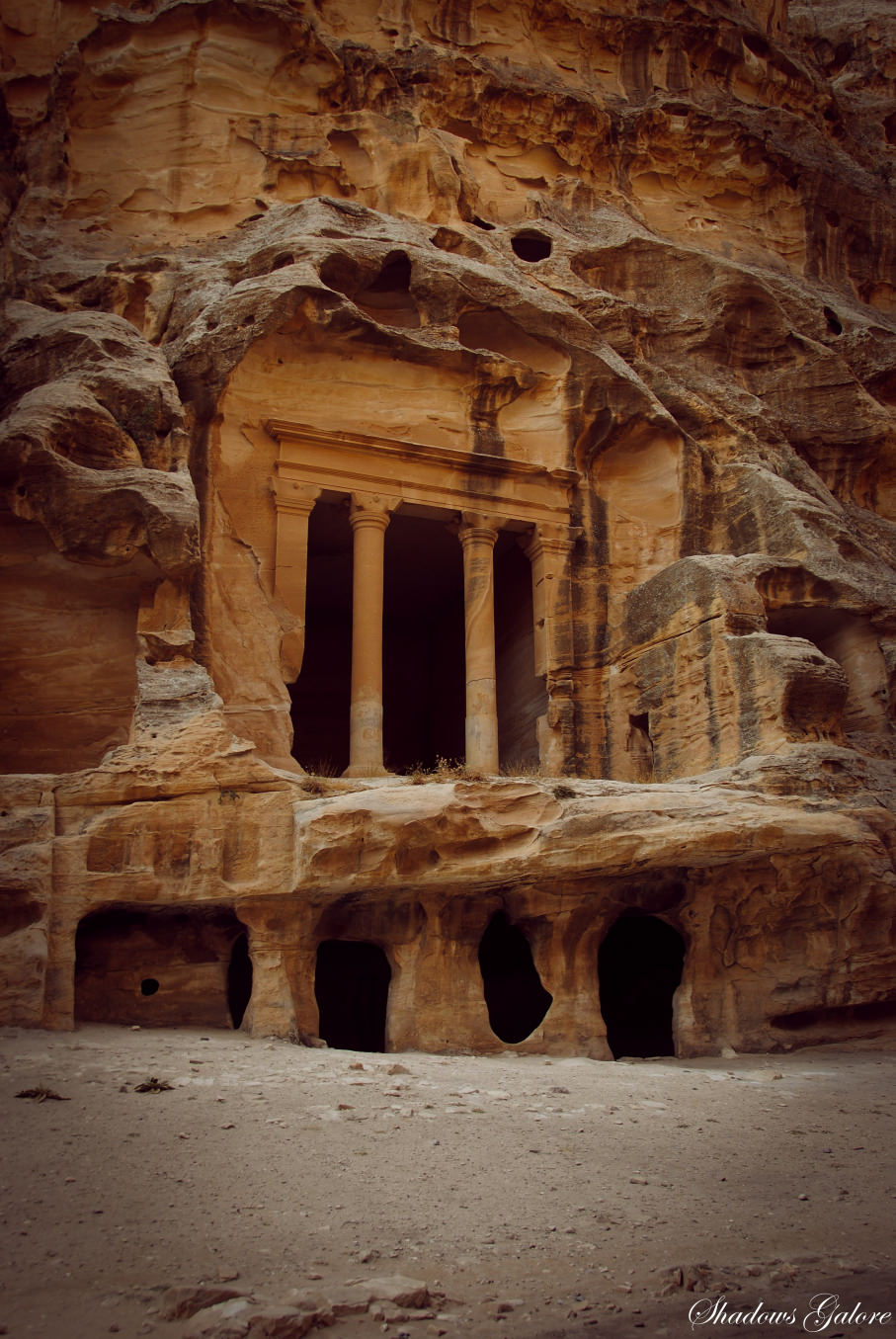 Caves with bed like structures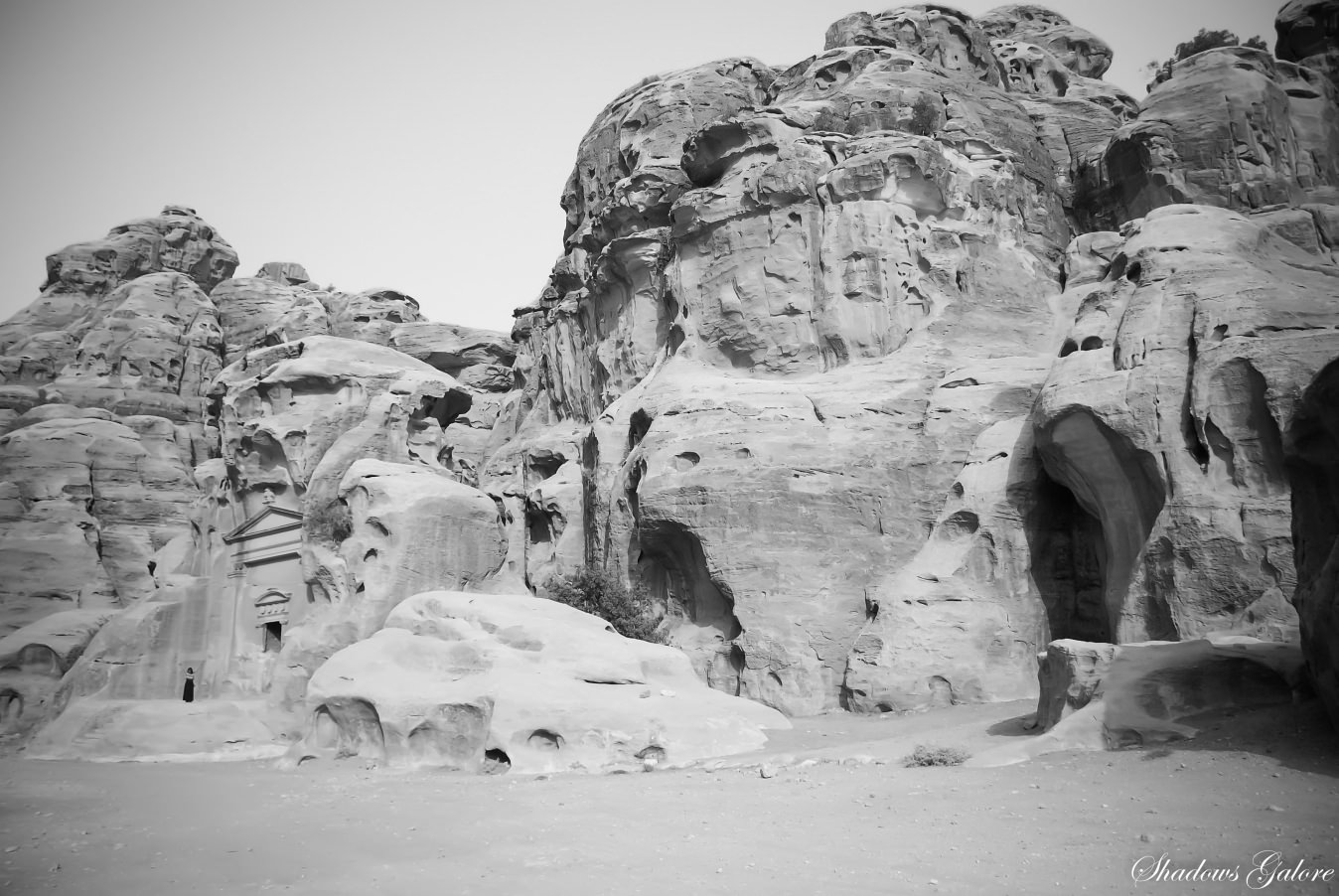 The site is big and interesting enough for a couple of hours of exploration. There are caves up on the mountains and a stairway that leads to  a hidden canyon to the rear of the site. Due to lack of time we had to rush through and get back to our bus to move on to Aqaba and explore the beautiful Red Sea, but the Little Petra was still impressive enough to deserve a special mention.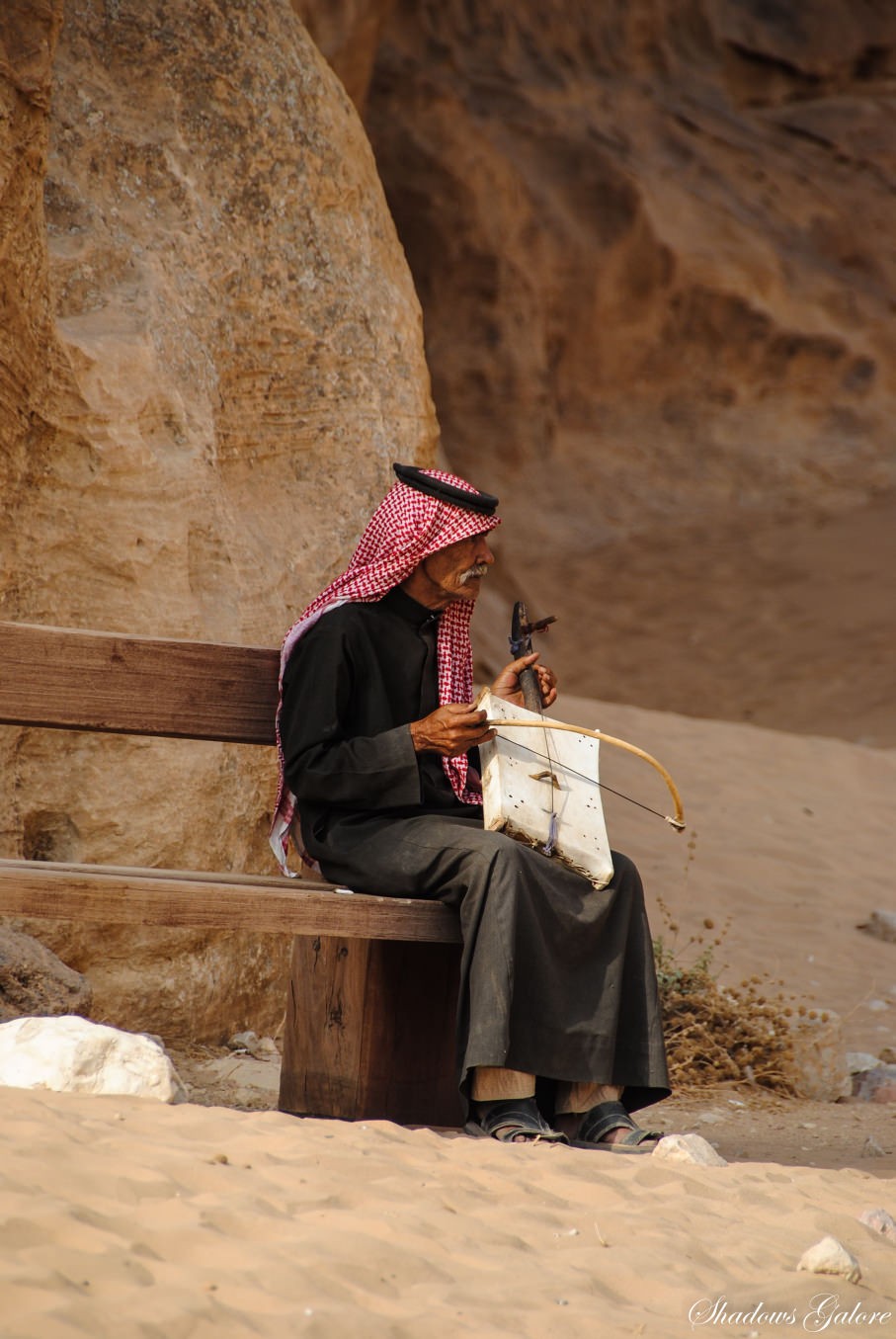 A bedouin bid us good bye with some beautiful music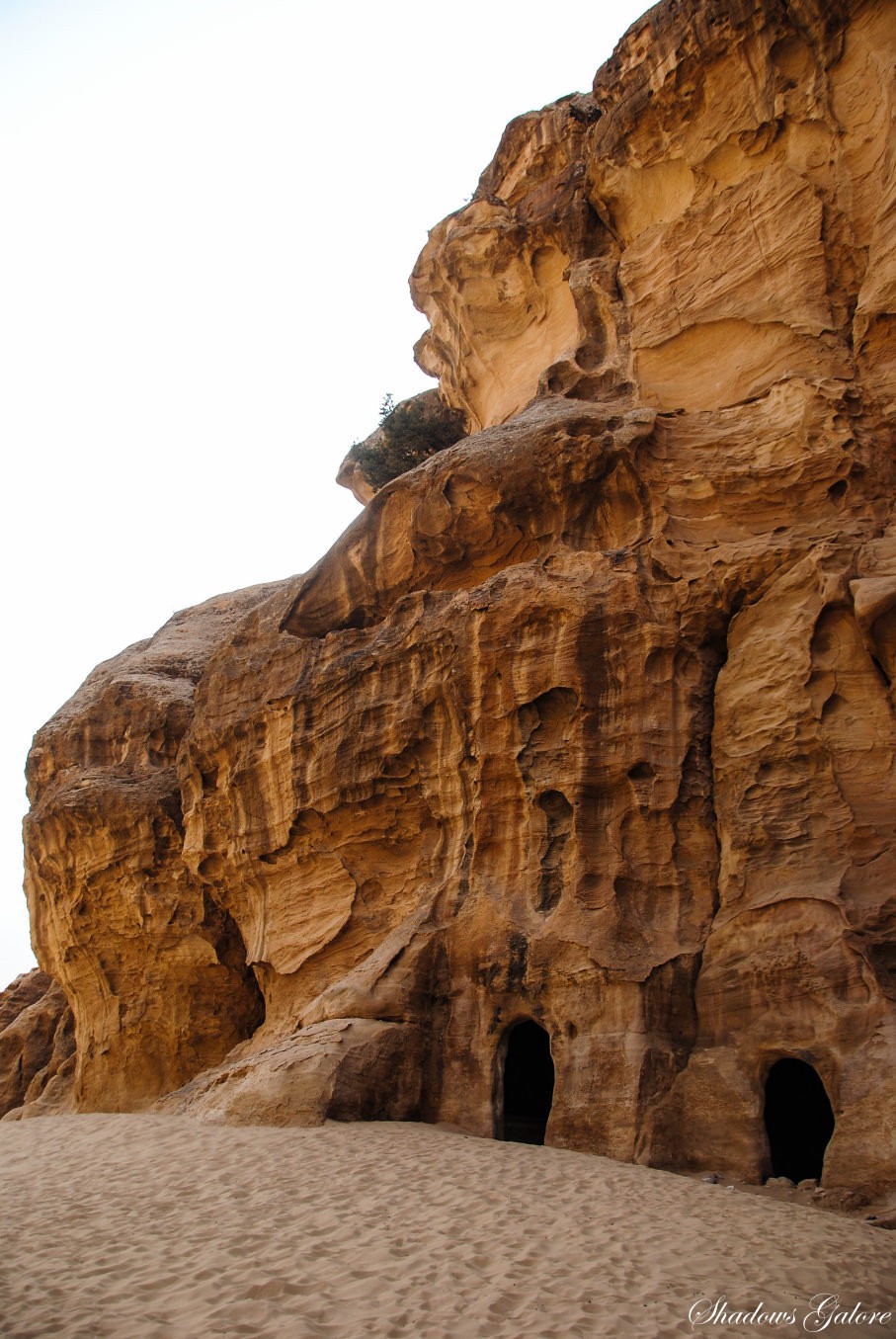 More caves in the vicinity