Thanking God for the sunrise, as I was up almost all night after hearing the stories about the ghosts of the prisoners who had lived and were buried here. We started the day with a short cycling ride to the Wat Has Ngiew Temple and to meet the monks at the monastery. It was beautiful ride on a country side road and we passed by many temples and houses. We reached a hanging bridge where we parked our bikes and walked to the other side. As we looked towards our destination, the first sight was stunning. Five huge colourful Buddhas sat majestically.
Walking to the monastery, we handed the food packets to the monk and sat there for a while to enjoy the silence. After sometime we walked over to the temple and Poom explained that each Buddha statue signified different births that Buddha has taken on Earth.
After getting back to camp site, it was time for us to leave and head towards the Hellfire Pass. It was the site where, during the World War II, allied Prisoners of War worked under the harshest of conditions, to cut down the mountains and build the Death Railways. Once we reached there, we first went down the steps to reach the site. As we looked up, we could see the hardship t would have been to cut through the hill with the non- existent tools of those days. The place was dotted with crosses and some photographs of those who perished there.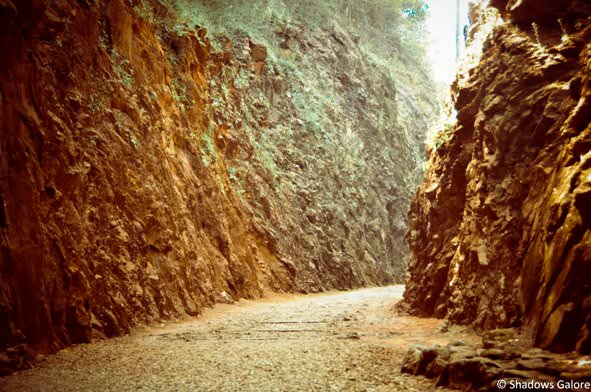 After walking around for a while we went to the Hellfire Pass Memorial Museum. It was heartbreaking to read about the inhuman treatment meted out to the POWs and their sufferings; and how they worked day in and out without any food and healthcare to speak of. It's strange how cruel men can get and become indifferent to the sufferings of fellow humans. War is an ugly thing…
Our last stop in the Thailand trip thus ended on a sombre note, with a promise to take back the stories of these fallen soldiers home and tell our own people…
This trip to amazing Thailand was courtesy the Tourism Authority of Thailand (TAT).