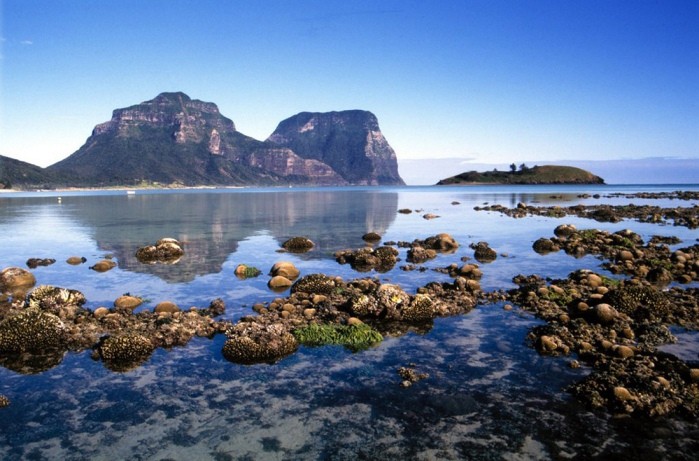 Lord Howe Island is one of the most exclusive places in all of Australia. Home to only 400 people at any given time, Lord Howe Island remains one of Australia's best kept secrets. It's a premier holiday destination that is experienced by a few at a time and no one ever leaves the island without stories to tell for a lifetime.
Here are some tales you can tell your friends and family about.
The tallest mountain on Lord Howe Island, it is also the supreme vantage point for gorgeous panoramic views of the island, ocean and beyond. Standing tall at 875 metres, it is also rated as one of Australia's best day walks. You'll definitely break a sweat traversing 14km of mixed terrain but believe me, the feeling of accomplishment you get once you reach the top makes the whole experience worth it.
Scuba diving at Lord Howe Island is an incomparable experience. However, not everyone is ready to dive 25 metres into the sea. For a more novice friendly experience, you can't go past snorkelling at Erscott's Hole. Home to 500 species of fish and 90 types of coral, it's a completely natural wonder that you need to see to believe.
A bushwalk through the Valley of the Shadows is one of the most unusual walks you'll ever embark upon. There are many large Banyan trees with branches that descend upon the ground that form a cage-like structure. It's a bushwalking experience for the thrill seekers and the nature lovers.
Lord Howe Island's varied marine life, rare coral and crystal-clear waters make it a favourite amongst divers around the world. The island is located at the crossroads of five major ocean currents, including the warm East Australian Current which runs down the Great Barrier Reef and down into the Tasman Sea. Diving from Lord Howe Island grants you the exclusive chance of seeing the Ballina Angelfish that is usually only found in water in excess of 100 metres deep. There are over 60 world-class diving sites that are short boat ride from shore.
Ned's beach is a hotspot for viewing a variety of fish and marine life close to shore. It also offers travellers the chance to feed fish right out of your hand. Whilst fun, this activity serves a dual purpose as researchers have found that fish who consume too much of the wrong type of food can be harmful to surrounding marine life. The healthy food provided keeps them healthy and helps conserve the greater marine life of the area.
The island may be small, but it's bursting with future memories to last for a lifetime.
———–
This article is contributed by Issac from Australia