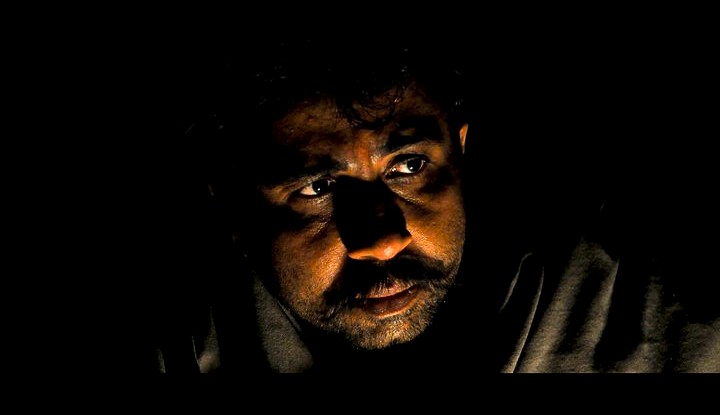 Bhojpuri Cinema in the last decade has become a paradox of sorts. While it manged to survive the onslaught of Bollywood and Hollywood and revived itself almost magically, it has come to symbolize all that was (and is) right and wrong with Bihar; both in its survival and in the rot. Today the theaters in Patna and the rest of Bihar, Jharkhand and Eastern Uttar Pradesh run packed house on Bhojpuri films but most of these films can be considered a little more than pedestrian. They are vulgar to the point of being soft-porn-ish, violent and the production values are funny at best. To be honest, I have not seen a single Bhojpuri film after Nadia ke Paar but I cannot be blamed for shying away from these films when their names read like 'Devara Bada Satavela' or 'Nirahua Banal Don'. When Marathi and Bengali cinema continues to bring Award winning awesome films, the makers in Patna and Lucknow have been busy churning out trash. Sometimes it is difficult to understand what exactly is wrong – the films or the society they cater to ?
I was hence, surprised, then shocked, and then awed when I watched Deswa on an invitation from Nitin Chandra. Even though I was tired after a hard day in office, the film came as a breath of fresh air … so much so that I was compelled to write on its behalf.
Deswa is a 2011 Bhojpuri film directed by Nitin Chandra. It has been produced by the actress Neetu Chandra and the music is by Ashutosh Singh. The film introduces new actors  Ajay Kumar, Deepak Singh and Kranti Prakash Jha as protagonists and has Ashish Vidyarthi in a significant role.
Deswa is the story of Rajiv, an idealist school teacher in a village in Bihar, and Shankar, a meritorious student from a poor family. Rajiv has cleared the UPSC exams but could not get the job. His family is in dire straits to arrange the 15 lakh rupees for the dowry of his younger sister. He is in love with Seema, a colleague from the school but is unable to marry her because of his financial condition.
Shankar is haunted by the memories of an incident in Assam where a mob attempted to burn him and other Biharis to death when he had gone there for a competitive exam. Though he clears many exams, he is unable to land a job as he doesn't have the money to pay bribe to the babus.
Frustrated with their situation and desperate for money, Rajiv and Shankar team up with another character curiously named Jeans and hatch a plan to join the only industry in Bihar at that time, the kidnapping industry. The plan is simple – to kidnap a wealthy fellow and get rich on the ransom money. However, even the best laid plans can go awry …
Revolution, system, governance, change, these are not words which find mention in Bhojpuri Cinema with its choli, lahenga and bhauji (sister-in-law) fixation. It is against its peers that Deswa comes up as a pleasant surprise. The film has its heart at the right place and the director manages to tell the story of the fall of Bihar in an effective way. The helplessness of the Bihari youth, their trials and tribulations, the frustration of not being able to secure a livelihood in their own homeland; the compulsion to get insulted, beaten up and even killed when they try to earn their daily bread in other states is all so vividly captured. The desperation which drove thousands of youth towards crime and the rampant hooliganism and gradual rot in the society has been portrayed very honestly. For someone like me, who was unfortunate enough to grow up in the lost years of the Lalu-Rabri's Jungle Raj, the film has many moments where one can't help but get choked up. Deswa effortlessly manages to touch all the right chords…
Talking about the Production values, the cinematography is very good and chooses to stay realistic in toned down saturation. The music is hauntingly good and songs by Sharada Sinha, Sonu Nigam and Shreya Ghoshal are achingly melodious. Performances from the protagonists are again very good, special mention to Ajay Kumar and Deepak Singh.
Coming to the drawbacks, the film has very few. The acting from the supporting cast could have been more polished. Background score is a little loud at places and some dialogues sound clichéd. The ending could have been better. However, these trivialities do not take away from the makers of Deswa, the credit they deserve. It is a powerful film, a brave effort which needs to be discussed, applauded and take inspiration from. At the very least, it should shame those so-called filmmakers of the Bhojpuri cinema who are bringing a bad name to the region with the filth they are creating.
My response: Overwhelming !
Trailer of Deswa on You Tube
(Courtesy Ministry of Information and Broadcasting)