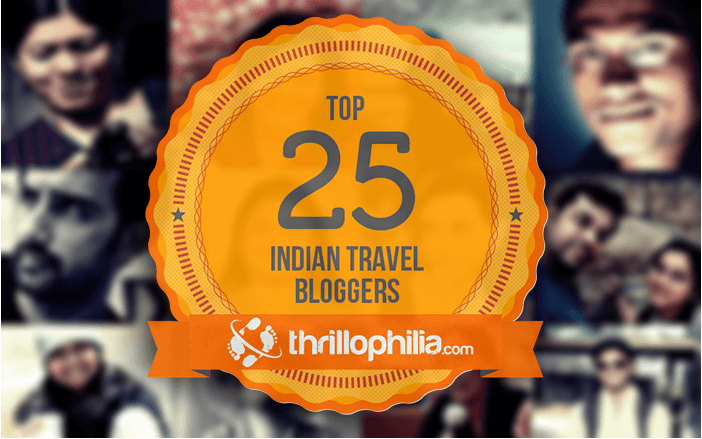 There is some good news. Thrillophilia, the biggest activity travel curator of India, has come up with a list of the Top 25 Indian Travel Bloggers and it was thrilling to see that we are a part of this awesome list ! While it makes us proud to be in the company of such esteemed travel bloggers, it is also a humbling experience looking up to others and realizing how far we still need to travel (pun intended).
We take this opportunity to thank you, our readers and fellow bloggers who have always encouraged us with their kind words and brought the confidence in us that we can also write something which others would like to read. Shadows Galore is the result of a lot of hard work and learning, and we will make sure that we continue to work hard and learn from you, to uphold our religion – travel.
This list gives us a great chance to know the best travel blogs of our country and we are glad to be introduced to some bloggers who we (unfortunately) did not know before. Congratulations to each one of you. You are inspiring !
Special thanks and gratitude to Thrillophilia who rated us much above what we probably deserve, you guys are amazing and you made our day !