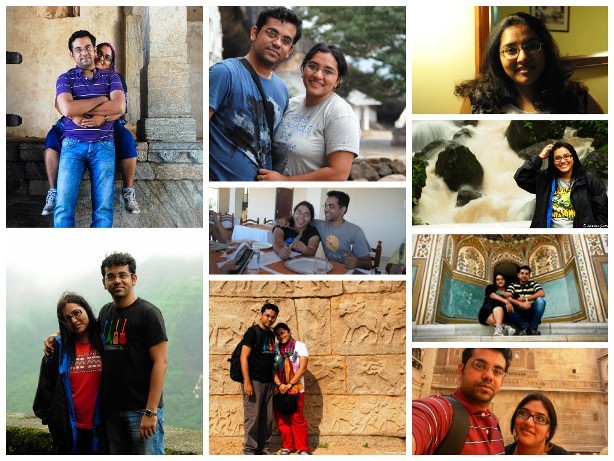 In a Journey, the companion is as important as the destination. In my travels, I have been fortunate enough to have the company of some wonderful people, who made the journey seem more worth while and today I want to write about someone who has been my most special travel companion ever.
I first met Ekta when I was going to Chennai to buy my first DSLR. We again came together on our trip to Pondicherry and from there, a wonderful friendship started. By the time we started Shadows Galore, she was already more than my friend (though very few knew about it) and together we set out to fulfill our common dream – see the world.
When we finally got married, we could not go on a honeymoon because we were out of both money and leaves. However I promised her that she would not be getting married to someone who takes her on a vacation just once a year, but every month. In last one year, we have been to Karnataka, Rajasthan, Madhya Pradesh, Bihar, Andhra Pradesh, Goa and of course, all over Maharashtra and life has never been more rewarding.
Ekta is a wonderful partner – always eager to go out, never gets tired of long treks and has an insatiable appetite for adventure. Though she has never been interested in History, she went out of her way to familiarize herself in history and become interested in all the ruined forts and castles I always drag her out to. Her biggest demands are: 1. The food should be 'interesting' and 2. There should be good photos of us together.  I am still learning to get photographed 🙂
7th Dec 2013 is the first anniversary of our marriage and we have some beautiful plans to celebrate this occasion. At this moment, I just want to say thanks to my partner, companion and dear wife for being with me.. Without her, everything seems so meaningless. And a promise that 2014 will be much more eventful and adventurous than 2013 ever was .. Set sail !