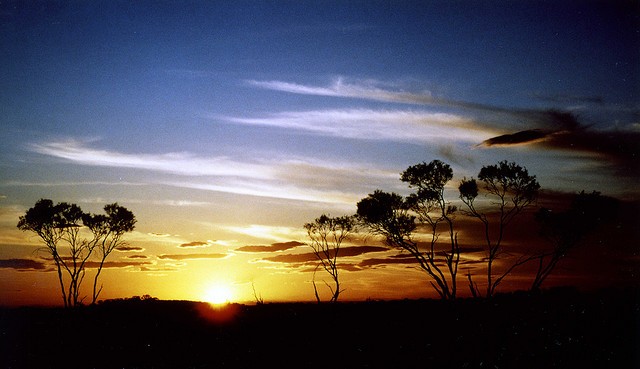 Whether it's for the sun, the sea, the animals or the spectacular views, dozens of backpackers flock to Australia every year. The backpacking industry is huge in the land of Aussies, with budget accommodation and various tours available but where exactly is the Australian Outback?
Well, there is no precise location, but there are 6.5 million square kilometres of it (or 2.5 million square miles) and very few inhabitants.
Getting Around Australia
There is so much to see in Australia and deciding how to get around is a huge decision. There are many transport options, the principal option being to hire a campervan, car or bus (depending on how many people are travelling). There are also cheap deals on cars aimed specifically at backpackers and most companies allow you to pick a car up from one stop and drop it at another (perfect!).
Insurance for Backpackers
It is crucial to have travel insurance arranged before you travel. Medical care in many countries can leave you out of pocket, so get protected and take out backpackers insurance from Allianz Global Assistance that offers international cover.
Working Whilst Backpacking
Backpackers generally pick up casual and temporary work whilst out in Australia (although, you will need a working Visa). You may also find employment from the travel sector in terms of handing out flyers for hostels or a similar role.
Where to Stay?
There are hostels all over Australia, some are basic and others are known as 'flash packer' that have everything you need such as ensuites, hairdryers, TVs and more. Remember if you're camping in the outback, a lot of it is cattle country and you must contact the station owners and ask for consent before you pitch your tent.
Top Destinations in the Australian Outback:
Ayres Rock: The most popular Australian Outback icon, and one that you will undoubtedly want to visit
Nullarbor Plain: The Eyre Highway crosses the Nullarbor from Adelaide to Perth and is an excellent bitumen road with many services
Darwin: the capital of the Northern Territory is a great starting point to discover the tropical parts of the Australian Outback. The north is characterised by rugged ranges and spectacular gorges. Even in the dry season there are many natural rock pools and waterfalls to choose from for an uplifting swim after a day of exploring and admiring. Tourism is very well established in all of these regions.
Is the Australian outback the best choice for backpackers? A land which lends itself to untouched wilderness and beautiful landscapes certainly attracts its fair share of backpackers each year….and it is not difficult to see why!
Sources:
http://www.outback-australia-travel-secrets.com/what_is_the_australian_outback.html
http://www.outback-australia-travel-secrets.com/australian_outback.html
http://www.outback-australia-travel-secrets.com/
http://au.totaltravel.yahoo.com/travel-info/about-australia/a/-/7202861/top-tips-for-backpackers-in-australia/
Photo Courtesy:
Swisscan from Flickr