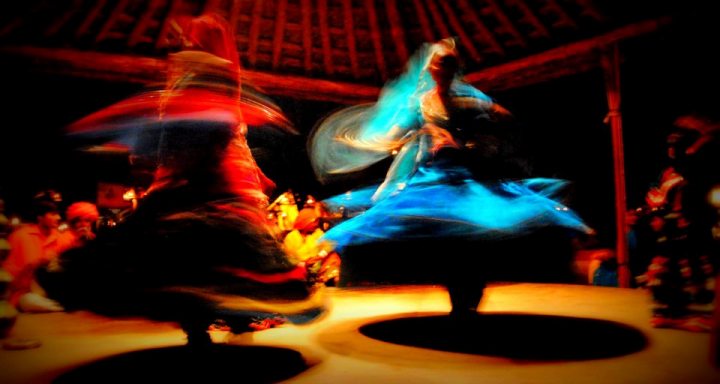 It has been a long cherished dream of mine to visit the land of my forefathers, Rajasthan. So when Vaishali told us about the upcoming Jaisalmer Desert festival , we just could not wait. Since the festival was coinciding with Ekta's visit to Lucknow and Mathura for her friend's marriage, we decided to make it a long vacation for her and a slightly shorter one for myself. What started as a simple Jaipur-Jaisalmer trip became a Jaipur-Udaipur-Kumbhalgarh-Jodhpur-Jaisalmer megaplan in no time. So after a super hectic and tiring week at work, I started on a trip to Jaipur to meet my wife who was coming from Delhi.
Founded in 1727 AD, Jaipur is the Capital of Rajasthan. Also known as the Pink City, Jaipur is an impressive city famous for its palaces and fortresses. Jaipur is connected to Delhi by road and train and a weekend trip from Delhi is becoming increasingly popular. The Jaipur International Airport connects the city to various parts of India and one can get Cheap Air Tickets from Budget Airlines like Spicejet and GoAir fly to the city.
We arrived in Jaipur at around 2:00 PM in the afternoon. It was surprisingly cold there even during a bright sunny day and I was worried because my bag was not packed considering a temperature of 15-16 degrees.
It was not long before we were comfortably tucked in our bed at the guesthouse, the room even colder. After some freshening up and a short nap, we were game for our first evening in Rajasthan.
For the evening, we decided to spend it at Chokhi Dhani, which is famous for being a one stop venue to showcase the art, culture, and cuisine of Rajasthan. This place is around 15 km from Jaipur on the Tonk Highway and it was around 7:00 PM by the time we reached there.
Chokhi Dhani is an interesting place, there is a lot to see there in such a confined space. As soon as we entered, we were greeted by a lady who applied tilak to our foreheads. What followed was a glass of hot rabri (not the one we find in Benaras, this one was made of maize) and then to music floating in the air. At different stages spread across a big ground, dancers were performing different folk dances of Rajasthan, be it Kalbelia or Ghumar. Camels and Elephants were carrying happy kids on their backs on a sightseeing trip of the place and countless stalls were serving different delicacies of Rajasthan.
A little away from there, there were different Dhanis (homes) of Mewar, Marwar etc where one could see the life as it is in those regions. There was also a mini fete where one could enjoy different games. We tried my hands at shooting and managed to bring down quite a few balloons, weren't very successful with archery though.
It was time to do some shopping after the games and so we entered the Kala Gram (Art Village) which is located inside the premises. It is a good idea to bring the Rajasthani Art to people, however I am not sure how much does it help the poor artisans. There were a few folk artists playing here too, but not many people were listening to them. I actually felt bad for them, folk art getting lost in an age of consumerism, where people just do not have the time to appreciate good old things. I felt it was almost an insult to their art to play there all alone with no patrons to appreciate them.
We were quite famished by the end of it all and so lined up at the dining area. It was quite a long wait as many people were already waiting in front of us. Finally, after about 20 minutes, we sat down to eat, and what a meal it was ! Baati, different kinds of rotis, daals, curries, rice, khichdi, sweets, every item floating in ghee/ butter and care. The attendants of Chokhi Dhani make the dining there a pleasurable experience by their friendly demeanor and actually make one overeat. As a result, by the time we got up from our seats, we were bursting at seams. There was not much that could be done other than going back to the guest house and crash. Sleep came swiftly and rightly so as the next day was going to be a hectic one …
Till then, Ram Ram Sa ..
Our Travel Map