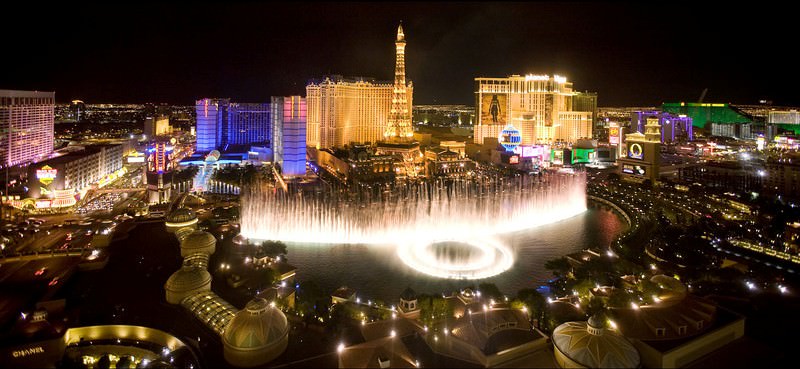 Las Vegas being is a dream destination, sought after all the year round and is most of the time crowded with new visitors. Being a tourist destination there are a variety of transport services available here. If you are well equipped with the proper information you will not find it difficult to make the most out of your Las Vegas trip.
If you are not quite sure of the travel options available in Las Vegas this article might help you with some handy information:
Walk around the nearby places: Though you may not be able to walk in all the seasons it is definitely a good option during winter or spring. During summer due to the oppressive heat walking may be very uncomfortable. However when possible it can make your tour quite explicit. You can have the liberty to check out the important places located near your hotel or lodge. You may walk around the Strip which is four miles long and provides good view to many hotels and attractions. Most of the hotel casinos are quite close to each other so you can have a good view of them.
Take a shuttle: Walking may not be an option if the locations are far away. During such occasions you can take free shuttles if entitled to or you can rent a shuttle and roam around the city. However do remember to check out the car rentals before hiring them as that way you will have an idea about the fares.
Hop aboard a Strip trolley: In Las Vegas you can find Strip trolley that goes up and down the strip and stops at some locations especially major hotels along the Strip. It is a very convenient means of transport as it comes in every 20 minutes and is well suited to get you to shows and casinos.
Use the mono rail: There are some hotels which have monorails connecting them to other hotels or locations. For example Bellagio is connected to Monte Carlo by a monorail or Excalibur to the Luxor and Mandalay Bay. The monorail service is free and convenient as a major means of transport for travelling to the major hotels. But if you are travelling in a small group it would be cheaper to take a shuttle. The monorail stops at the back entrance of most of the hotels so it takes some time to wind through the maze of casinos. You should take the monorail only after considering all the possibilities.
Take the bus: The city of Las Vegas is well connected by the bus service. You can use the Citizen Area Transit (CAT) bus services which run to all the major areas of the city and connects it well. There are also double-decker bus services available which run from the Terminal located near McCarren to Las Vegas, passing through the Strip and the Fremont Street Area. These buses are known as Deuce and it runs about every 12-15 minutes 12. If you are out on a group trip you can make use of the Las Vegas Party Bus service which can carry a large group of people around the city. Most of the buses are air conditioned so you can have a convenient journey travelling up-and-down or to-and-from the Strip.
Note: There are a variety of transport options available in Las Vegas depending on your need and number of members travelling. While walking can be fun alone taking a shuttle or a bus can be a good option when traveling in a group.7
Author bio: Georgina is a travel enthusiast and blogger. She is associated with many travel blogs where she shares her travel experiences and advices. Las Vegas is one of her favorite destination and if you are travelling with a big group, she thinks Las Vegas Party Bus service can best serve your purpose.