Polish communities have been living in London since World War II. The first were those that fought for the Allies during the war and decided to stay in the UK until Communism ended in Poland. When it dragged on for more than a couple of years, they ended up staying for good, maintaining Polish social and cultural ties in the capital.
The second wave of immigrants to settle in London arrived in the 1980s when Communism grew particularly oppressive in Poland. Many of these became successful entrepreneurs, setting up small businesses often with a Polish slant like Polish travel agencies, Polish shops and Polish restaurants. This became known as the Solidarity Generation.
Most recently, the third wave of Polish immigrants have been arriving since Poland joined the EU in 2004. These are the Poles most clearly visible in the capital today. It's hard to spend a day in London without hearing Polish being spoken at least once, and when someone serves you a drink in a bar, there's a moderate chance they'll be Polish. The largest Polish communities are in Ealing, Balham and Hammersmith.
Best Polish Restaurant: Ognisko Polskie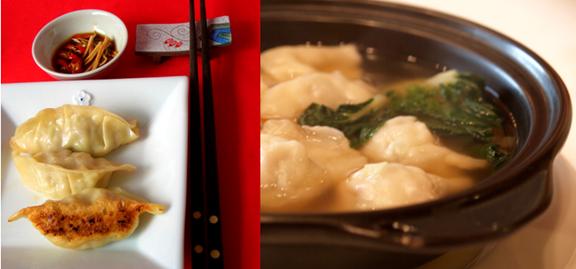 55 Princes Gate, London SW7  9PN
 Ognisko Polskie was established over 70 years ago in a building which was given to the Polish resistance after the war. It used to be the main haunt for Poles living in London in the 1950s and was even the meeting place for the Polish government in exile. The restaurant still provides a great sense of 1930s Warsaw and serves traditional Polish dishes like pierogi z miesem (dumplings stuffed with meat) and kotlet schabowy (breaded pork chop). You can still see portraits of the British Royal Family on the walls alluding to the building's important past. If you're in for some good ethnic food, Ognisko Polskie is the place to be!
Best Milk Bar: Mamuska!
Elephant & Castle Shopping Centre, London SE1 6TE
One of the best things to come out of Communist Poland is the institution of the milk bar: a government-subsidised canteen serving hearty meals for cheap. Mamuska! is the only Polish milk bar in London and a popular place for Poles who are missing home. Most of the dishes are a very reasonable £5.00 and include classics like pierogi, placki (potato pancakes) and golabki (pork and rice wrapped in cabbage leaves). A television playing only Polish channels adds to the sense of being in Lodz rather than London, as does the concrete shopping centre in which the restaurant is located. Mamuska! will fix your nostalgia—it'll be like you're right back home in Poland!
Best Vodka Bar: Na Zdrowie
11 Little Turnstile, Holborn, London WC1V 7DX
Tucked away behind Holburn Tube station you'll find a great Polish vodka bar serving a huge range of flavoured vodkas. Na Zdrowie, meaning 'cheers' in Polish, is a great place for anyone who wants to enjoy an informal dining experience. Classic beers like Zywiec, Lech and Tyskie are available for those who don't like spirits, and there's tasty Polish food like bigos (sauerkraut stew with meat), barszcz (beetroot soup) and kielbasa (fried sausage with onions). If you don't know what to order from the drinks menu, szarlotka is a great combination of bison grass vodka and apple juice which tastes a bit like apple pie. It has become something of a cult classic outside of Poland.
What makes London so admirable is the rich blend in cultures. With the Games set to start in a few days, an estimated one million more tourists will be coming into the capital. Poland is only one piece of diversity that you'll see this summer, and now you know everything about it!
[hr]
Author Bio
Sohaib lives in London and recently moved back to the UK after living in Poland for several years. He's currently working with Hotel Club, a website for booking hotels in London and more.