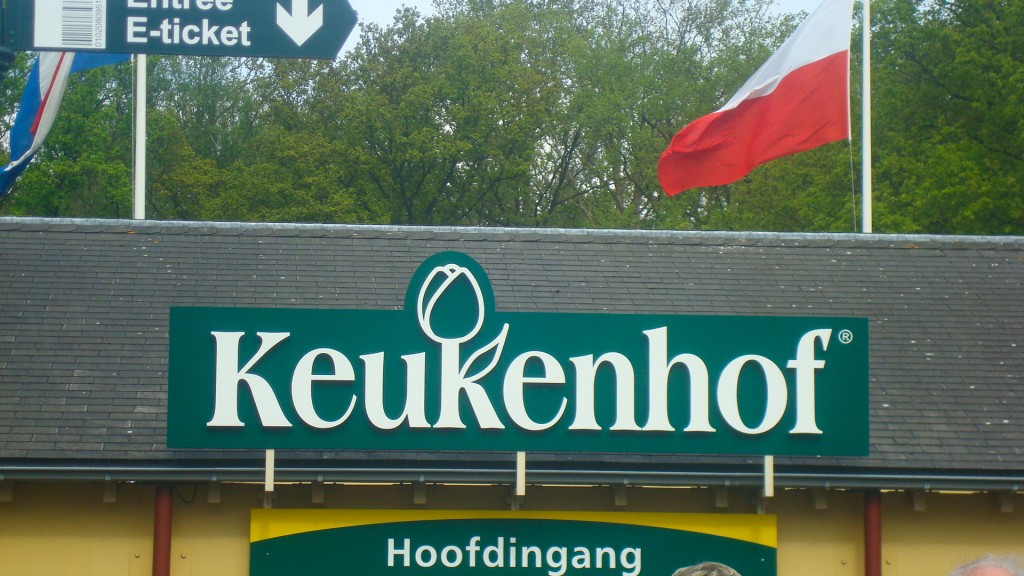 Keukenhoff – Though we still wear overcoats and scarfs but we have day light till 10 pm.Though I still feel as much cold as I used to feel earlier but people say it is Spring time in Netherlands.
And what people do in Netherlands during this time – visit Keukenhoff, the largest flower garden in the world housing numerous varieties of flowers mainly Tulips. That's the place to see spring blossom.
The Gardens are situated in a small town called Lisse which is about 30 mins drive from Amsterdam.It opens for only two month every year. Catering to the needs of tourists, specials buses are arranged between Amsterdam and Lisse every hour during this period.
We started our journey in the morning around 09:30 am with 'Paranthas n Sabzi' packed in our bags like a typical Indian picnic trip. As we entered the town Lisse, we could see the long Red , Yellow …..many coloured strips in the fields. It appeared to me like designs made by Rangoli colors.
Then our bus passed very close to a flower field and the sudden reaction of every one around was a 'Scream' of excitement n thrill. The first sight was breathtaking. A huge bed of Red Tulips!.
We entered the gardens there were flowers everywhere. They were in every possible color and combination one can think of. The beautiful art work done with flowers by the caretakers was amazing. The flowers are grown in specially designed pattern fields and with matching or contrast color combinations. You won't find such an abundance of colors and fragrances anywhere else.
In the afternoon we took bikes(bicycles) on rent and after 4 km of ride reached the huge tulip fields. At last I reached my Dream Destination.
Standing in the middle of fields, Tulips in every possible color spread in hectares around you – Heaven of what I could think of. Honestly speaking, I was thanking God that he had given me a chance to see this beauty.
Keukenhoff – Visiting time – From Mid March till Mid May.