The evening quickly escalated into a fun filled night of peppy talks, quirky drinks and a lip smacking spread of barbeque grills, much to our delight. It was the first weekend of the much awaited monsoons and we were already chilling out at the Nitro Bar, Novotel Imagica, on an invite to preview the new Martini and Grills menu.
Nitro Bar, is an indoor bar and restaurant at Novotel Imagica, named after the famous roller coaster ride 'Nitro' at the Imagica Theme Park. It has a spacious lounge with some very contemporary decor and seems like the perfect place to unwind after a fun filled day outdoors.
As the event started, Gaurav Magoo, Director of Food and Beverages, donned the hat of our bartender. He gave us a demonstration of the making of the classical Martini – strong and hard hitting! For lesser mortals like me, he had more aces up his sleeve, a  milder martini for instance, which tasted of rose, was offbeat but quite nice.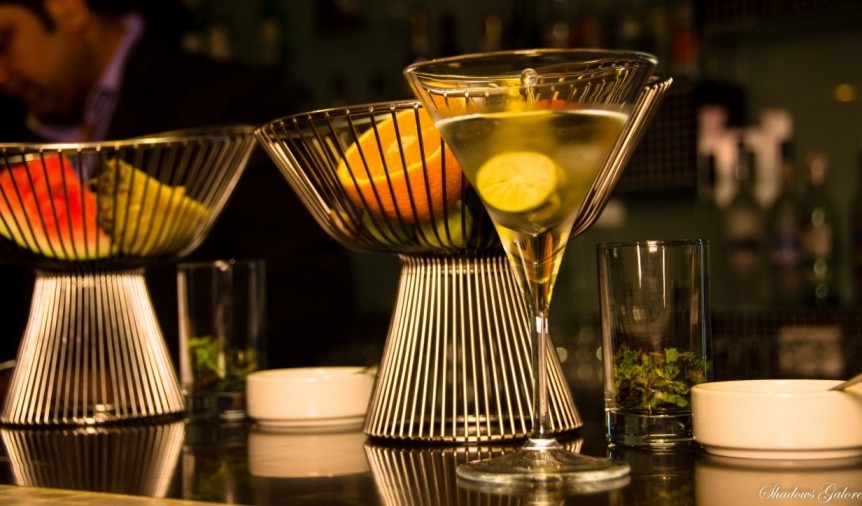 After the "class", it was time for us to don the bartender's hat and get working. We were challenged to create the best cocktail with the material of choice; and the spirit that we could use came from a lucky draw from a bowl. Our hero was Tequila.
When Life Gives You Tequila, add Kiwi Pulp to it !
Since we have almost no skills what so ever when it comes to bar-tending, we chose to go minimalist in our approach. Taking a cue from the proletariat Mojito, all we added to our drink was lime, crushed mint, sprite, sugar syrup, and as a brilliant afterthought – crushed kiwi. That kiwi became the game changer, it not only gave the drink an awesome taste but also gave it a beautiful green colour. We were planning to name it 'Green Fairy' but decided in favour of 'Mingling Tequila', as suggested by Neon, our cameraman wearing a bright neon green jacket.
So, we all used our imagination and taste buds to come up with our best tasting glasses. Gaurav and few others tasted all the cocktails one by one, and to our great surprise, named Mingling Tequila as his favourite for the evening !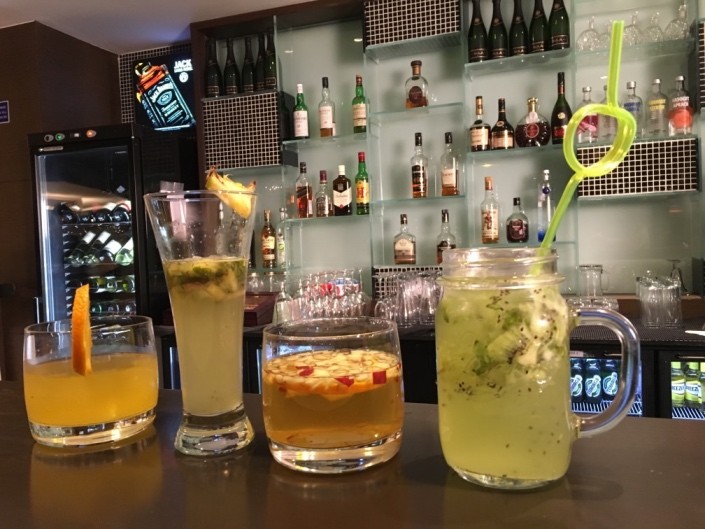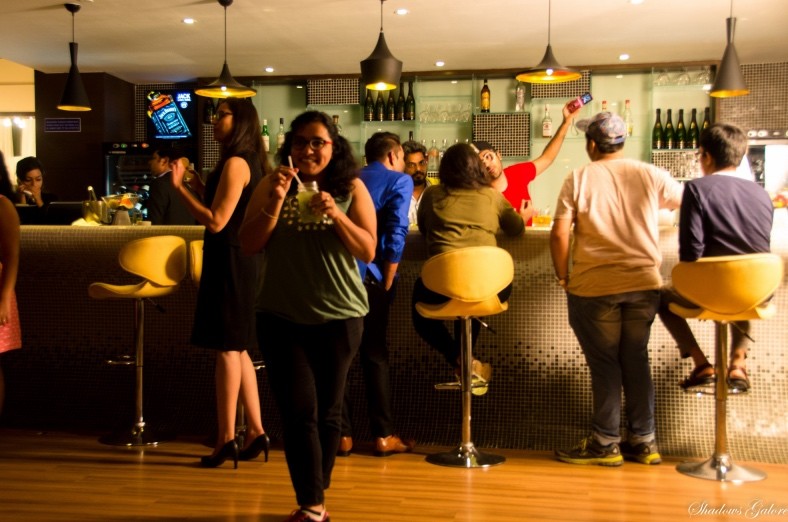 Being Grilled can be awesome, when the subject in question is your food…
It was time to try our hands on some grilled delicacies. The spread of vegetarian dishes included lemon garlic cottage cheese and ball peppers, vegetable shashlik and the very interesting grilled pineapple and watermelon. Non vegetarian grills included buffalo steak, chicken yakitori, jumbo prawns and different styles of sausages. The food looked as well as tasted absolutely great.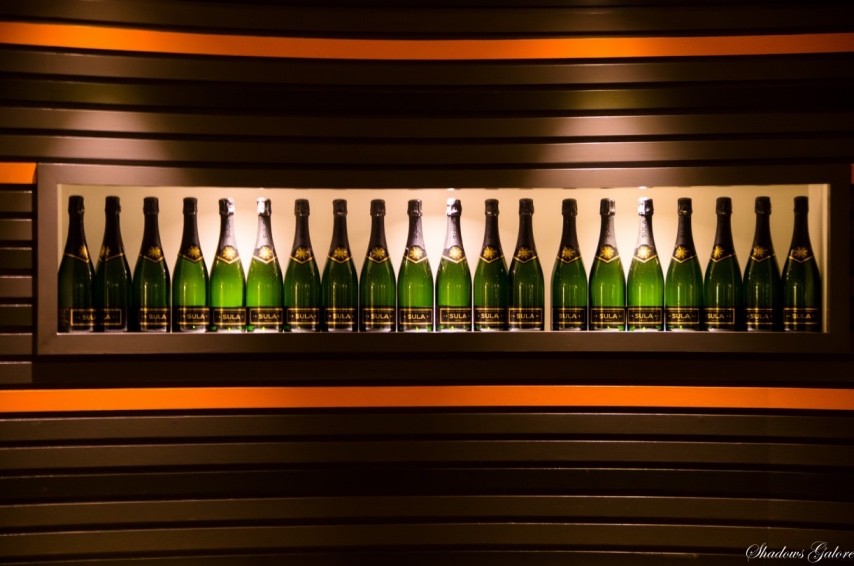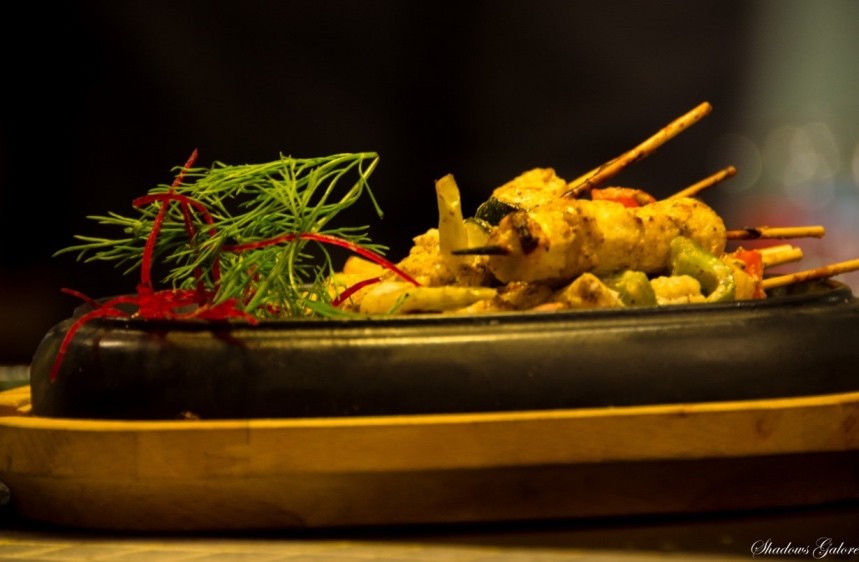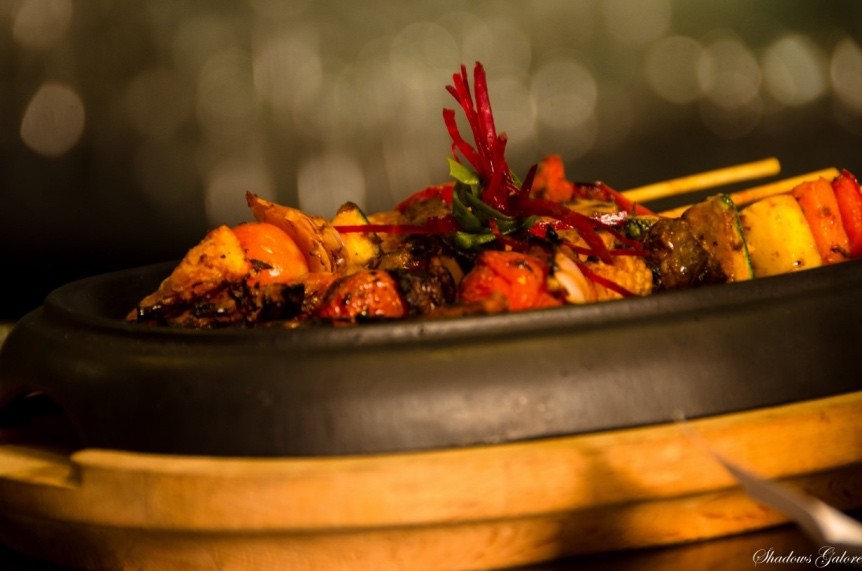 The night continued with good food, drinks and chatter with our new blogger friends. It was a menu launch that was fun as well as delicious. So next time you plan to visit Imagica, do plan a meal to try out these dishes and drinks and if you are lucky, you might even get to try 'Mingling Tequila' .