Chicago is a diner's paradise, making it a fun city to eat out in. They have a wide range of food options, everything from American burgers to European cuisine. The best part is that you can find all types of food in just about any price range. This means anyone can enjoy eating out in Chicago, no matter what their budget is.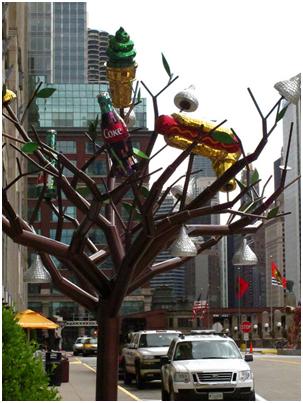 Low Price Range
Restaurants that fall under the category of low price range are ones serving meals that are $15 or under. These eateries are usually very kid friendly with quick service. The atmosphere can be cafeteria style to a family atmosphere.
Sarkis Grill is a great Chicago restaurant that serves American fare for breakfast, lunch and dinner. Located in the Orchard Shopping Centre, visitors enjoy the deli style sandwiches, subs, and pizza.
The Chicago Diner on Halstead Street is another American favourite. Along with wingz, potato skins, and soups, one can get vegetarian dishes as well.
Big Star has some of Chicago's best Mexican food at an affordable price. Open for lunch and dinner, tacos are the star of their menu. For those who like international choices, try Joy's Noodles and Rice on Broadway Street. This Thai and Asian restaurant offers egg rolls, pot stickers, and chicken satay. If you're looking for an affordable trip then you will need some low priced accommodation in Chicago. You can check out site like HostelBookers.com for a cheap room close to great food and all the sights.
Moderate Price Range
Moderate restaurants in Chicago have later hours, but they are still great options for families. With meals costing between $15 and $25, they have a relaxed atmosphere. Smoque BBQ is a perfect example. Located at 3800 North Palaski Road in Irving Park, they have wonderful barbecue for lunch and dinner.
You can't go to Chicago without trying their world famous deep dish pizza. Lou Malnati's Pizzeria is the ideal spot for it. They have two locations, one on North Wells Street and another on the West Loop at 805 South State Street. Both have pizza and Italian favourites for dine in or carry out.
Many people love to try foods from around the world. Chicago has plenty of ethnic restaurants to choose from, and they won't break the bank. Café Iberico on La Salle Drive has Spanish meals featuring tapas. They are open for lunch and dinner with late night hours too. Coast Sushi serves Japanese and Asian food from dinner through late night at 2045 North Damen Avenue. Lula Café at Logan Square offers international breakfast, lunch, and dinner entrees, including vegan friendly meals.
Premium Price Range
Premium restaurants in Chicago have meals that typically cost over $25. These are your romantic high end restaurants. Think of fine dining for couples. They stay open later, and most serve alcohol.
Gibson's Bar and Steakhouse on Rush Street has both steak and seafood. The romantic atmosphere makes it a top pick for special occasions. They are open for lunch, dinner, and late night, including happy hour. Alinea at Lincoln Park also serves American cuisine, but with a modern flare. Open for dinner hours only, they specialize in lamb and truffles.
Tsukasa Japanese Steakhouse in Vernon Hills is perfect for couples getting to know each other. They have an elegant look, and they serve several meal choices such as Japanese, seafood, and steaks. If you're not sure what your partner likes, they will surely find something on the menu here.
Graham Elliot is fine dining at its best. Located at 217 West Huron Street, they serve American and European favourites. Open for dinner only, the menu includes halibut, risotto, beef, and snail.
[divider slashed]
Photo Credits:
Chicago:  ryanready
The Chicago Diner:  jerkalertproductions
Lou Malnati's Pizzeria:  ohmeaghan