When vacation time is round the corner, the most popular search topics on the internet would invariably be tourist spots and budget hotels. It is always a pleasure to travel but if you are on a tight budget, you need to plan well to ensure that you spend within your means. Sizeable amount is spent on travel, sight seeing and purchase and hence you need to look for budget hotels so that your accommodation does not eat up a fat share off your budget. To have a pleasant stay, you need to look in for budget hotels that offer quality services for a fair price. Here is the list of top 5 budget hotels in Agra to give you an idea what you could expect if you were to tour to the 'city of Taj Mahal'.
Sheela Hotel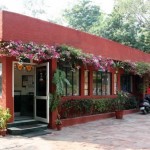 Hotel Sheela is situated near Taj Mahal and hence is in completely pollution free zone. It is an ideal location for those who love tranquility. The hotel has single bedrooms to triple bedrooms. Hotel Sheela's restaurant is famous for its cuisines and hence you are sure to keep your taste buds engaged. Facilities offered by Hotel Sheela include tourist information, car rentals, telephone facilities, safe storage for your luggage, generator facilities and a lot more. The hotel is easily accessible from bus terminus and railway station. It has an ATM nearby just in case you need. The cost of a single bedroom in Hotel Sheela is Rs. 500, which is very reasonable when you consider the facilities on offer.
Hotel Kamal
Hotel Kamal is situated in Tajganj, an ideal location that is close to Taj Mahal and other tourist attractions. A good choice if you are on a budget tour, Hotel Kamal offers rooms with all the facilities one could hope to have on a tour. Air-conditioned rooms with television, phone and internet connection with quality service are part of Hotel Kamal's offers. The types of rooms available are standard, semi deluxe, deluxe, executive and luxury. The reviews for Hotel Kamal are highly encouraging.
Saniya Palace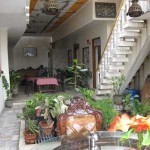 Hotel Saniya Palace was opened in 2008 and it has been placed among the top budget hotels' list for its quality services. The in house restaurant serves multi-cuisine and thus caters to the needs of visitors from all parts of the world. The services offered by Hotel Saniya Palace include car rentals, deposit locker for your luggage, doctor on call and so on. The hotel offers attractive sightseeing packages to its guests. The tariff for room starts at Rs. 400. One could not forget to mention the view of Taj Mahal from the rooftop restaurant.
Hotel Siddharth
If you are planning to stay at Hotel Siddharth, you are then just two minutes away from Taj Mahal during your stay. One of the leading budget hotels in Agra, Hotel Siddharth has a lot more to offer. The rooms are elegantly furnished with round the clock room service. Other than the regular facilities, such as television, safety lockers, telephone and internet, you have doctor on call facility as well.
Shanti Lodge
Shanti Lodge is situated close to Taj Mahal and has its name established as one of the best budget hotels in town. You would not want to miss viewing Taj Mahal from the lodge's Rooftop restaurant. The rooms are furnished with television, telephone, air conditioner and so on. You have access to internet as well. Apart from the regular facilities such as tourist guide, car rentals, provision for safe deposit and so on, Shanti Lodge provides spa facilities. You could have a relaxing massage here at their parlor. The price charged for a single night in one of the single rooms in Shanti Lodge is Rs. 400.
All the above-mentioned budget hotels have common features and the most important of them all is the quality service offered by them. The rooms are clean and bright and the staff polite in addressing your needs. You could book your accommodation in any of these budget hotels and if you use travel coupons while booking rooms from online travel agencies; you will be saving more. It would be wise to have details of available discounts to make a perfect choice on a perfect destination.