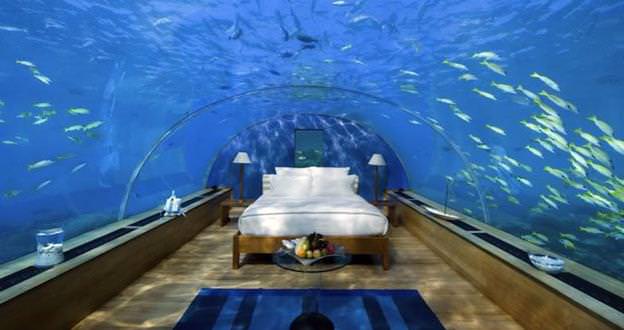 If you were looking for one solid reason why to travel to Maldives, then your search comes to an end with Ithaa -The Underwater Restaurant. Ithaa is the real pride of Maldives and is a restaurant which has been built under the sea. Thus, as you sink into your platter and into your scrumptious cuisines, you can find fishes and other sea creatures encircling you at the top, right & left outside the ring of the glasshouse.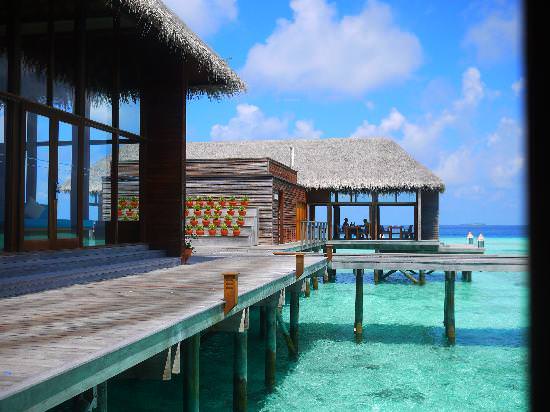 Nestled in the Conrad Maldives Rangali Island Hotel, Ithaa is the Earth's first underwater restaurant. Its queer concept and adrenaline-pumping ambience simply make this as one of the best places for eating out in Maldives. Heading to this country and not visiting this site would be more than just a crime!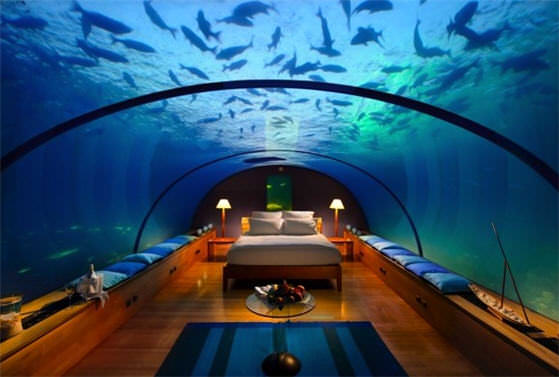 When you are inside this giant aquarium buried around 5 meters beneath the turquoise Indian Ocean, you will get a heady 270 degree view of the marine life & coral organisms. Thus, the experience is something which is matchless and the memories will be worth reliving even after 50 years.
While all this talk seems pretty exciting, one must give full credit to the engineers & designers for coming up with this concept and for giving roots to their imagination. The restaurant opened its doors to general public in 2005 and is counted among the top Maldives attractions.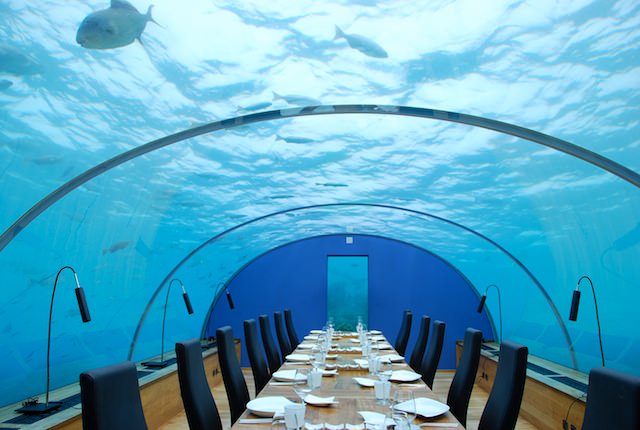 Some rules and tips: While visiting Ithaa -The Underwater Restaurant, you need to keep a few things in mind. Firstly, since the restaurant only houses a dozen tables, you must ensure availability by making an advance booking. Secondly, there are certain restrictions on kids and there is a certain time slot during which they are allowed. Therefore, if you are accompanied by your kids, then talk to the authorities beforehand to seek necessary permission. Thirdly, it is mandatory to be dressed in formals. So, check out your outfit before hopping in here.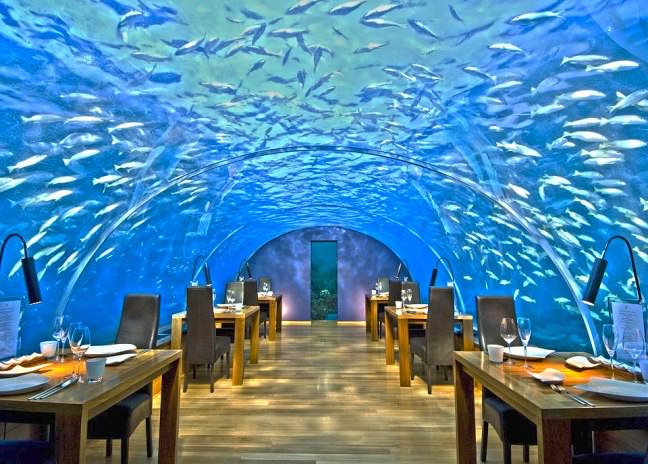 Menu and price: Eating out in Maldives becomes an unforgettable experience when you are at Ithaa. Its menu also comprises of an eclectic variety of contemporary dishes to leave you fully filled. Price is around $120-150 per plate, but you won't mind the extra cost, since the thrill is simply Goosebumps-evoking! No doubt, amongst all Maldives attractions, Ithaa makes to the top of the list!