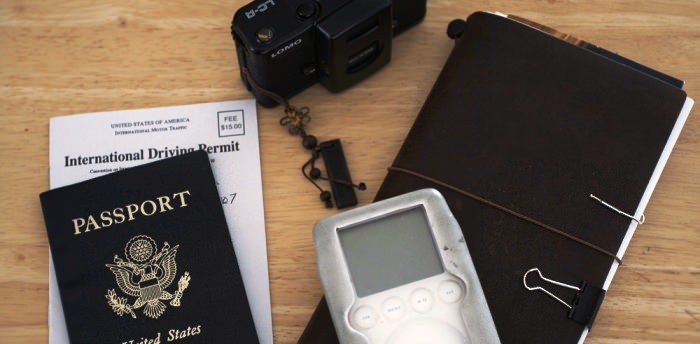 [divider invisible]
If you are busy planning your round the world trip, first of all I'm sure you're bursting with excitement! But secondly, have you thought about your worldwide travel insurance whilst you're away? It all seems very boring I know, especially when there's so much more fun stuff to plan, but there really are countless reasons why having everything covered is vital.
For starters, I'm sure you're going to be paying numerous hostels a visit during your trip, and unfortunately, it's a fact of life that not everybody you meet on the way will be as honest as you are. Some hostels will be absolutely fantastic, so much so you won't believe how little you're paying for the night's stay! But there may just be the odd one, whether it be in a bad location, full of the wrong people, or just a little bit nasty. Most of the time it is unavoidable as the nature of booking hostels is that you're either doing it online or just in a rush. But what you can avoid is the sleepless nights worrying somebody will take your belongings, by just ensuring you have the perfect travel insurance.
Secondly, what a lot of people tend to forget is that we are extremely lucky in the UK to live in such a safe place. The rest of the world however doesn't quite have the same security. The fact is, most of us have never experienced an earthquake, seen a forest fire or witnessed a volcano erupt! Sadly for the much of the world, even if taking every precaution you feel necessary, you just cannot predict if Mother Nature will have had enough the day you decide to have a trekking trip on that 'dormant' volcano, which is why your travel insurance is ridiculously important.
Another thing you must consider is that flights and tours don't always go to plan as they should, and you definitely don't want to be left out of pocket if something happens to go wrong. Yes, it may be more likely in some countries than others, but in any case having good insurance means you're protected if anything like this were to occur.
I'm sure you've got some sort of trekking/sporting activities planned somewhere along the way of your trip, and when going away for a while the chances of becoming ill or getting injured at some point is quite high. It's only when something happens you really will appreciate how valuable your travel insurance is!
To sum up, when thinking about all of the good things insurance will cover you for, you really are going to be getting your money's worth, if all you've thought throughout this article is 'travel insurance isn't cheap'! There are some fantastic comparison sites out there which make it quick and easy to find the best deal. I know it's a bit of a pain to interrupt your fun packed itinerary planning, but I promise you'll definitely be glad of it. Happy travelling!
 [divider slashed]
This is a guest article from Daffyd at Abroad in Spain