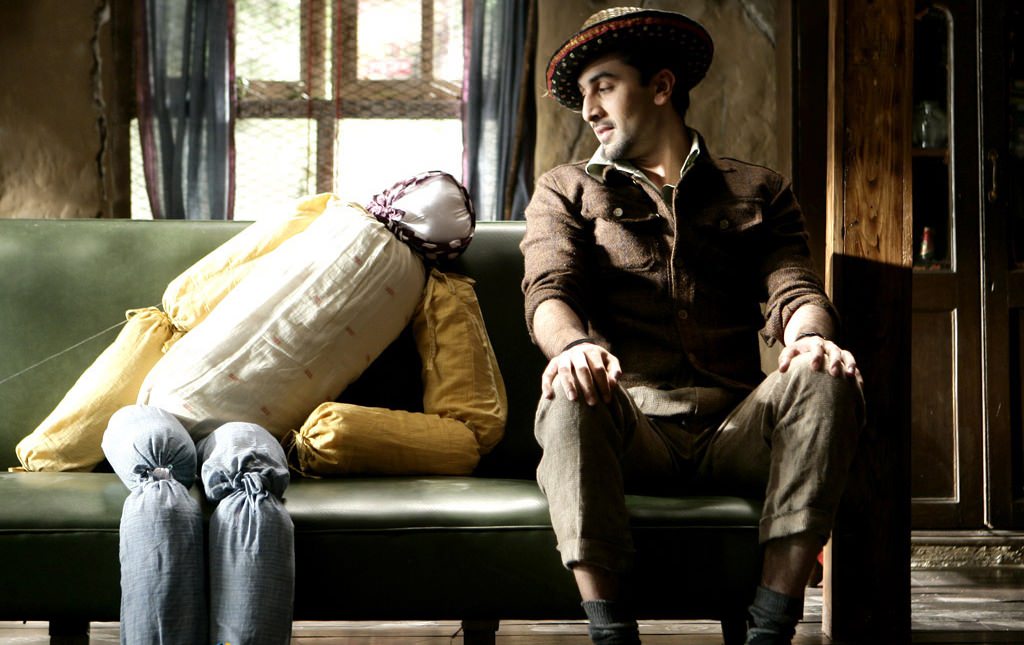 Can silence be a language more powerful than any spoken words? I got a chance to think about it when we went to watch Barfi. Words  are inadequate and immaterial (pun intended) to describe this film, but let me give it a try.
Barfi is named after the Murphy radio because his mother wanted him to be like the Murphy Munna. He cannot hear or speak but he can smile wide, and bring a smile to everyone around him. The world of Barfi is a perfect one; there is happiness, beauty in hearts and a tranquil chaos in the lap of the Himalayas. His life changes when he bumps into Shruti, an extremely pretty girl from the city who comes to live in Darjeeling. The love is instant even though Shruti is already engaged to be married. But Shruti has to leave, she decides in the favor of her Bhodrolok fiancée who, although is not as charming, can speak and hear and earns good money. A heartbroken Barfi then meets Jhilmil, a lonely autistic girl and a strange bond develops between them..
This film is fresh as a dew drop on the first morning of spring. The delicateness with which the director has handled physical disabilities and autism is rare in the Hindi Film industry. There are moments which soak you with their surreal-ness. Ten minutes into the film and you know that you are witnessing the work of a master storyteller. The romance has the touch I have not seen since '1942 a love story'. It makes your heart ache for those bygone days- for the lost innocence in love and life. The first half is full of slapstick comedy which will make you roll in laughter but in the second half the Director makes the audience laugh and cry at will. The cinematography is amazing; each frame made with utmost care and love. Since Aradhana, Darjeeling has never looked so beautiful.  The whole film is a treat to the eyes and a feast to the heart. The overall pace is slow, but would you ever want to let those beautiful moments pass quickly?
Coming to performances; Ranbir Kapoor, without dialogues, song and dance sequences and stunts, needs to be seen to be believed. He pays a glowing tribute to Charlie Chaplin in his own Chaplinisque ways; we even have a scene from the "City Lights" recreated with a flash of seemingly amused Chaplin. Raj Kapoor would have been a proud man if he had seen Barfi. Priyanka Chopra sheds her Diva looks and gives a power-packed performance. Her innocent vulnerability can melt stones. Ileana looks stunningly beautiful and is very convincing as the Bong bride.
Barfi is more than a film; it's a sonnet – an ode to love and the form of art, that is Cinema. Stunning, heartwarming and beautiful!