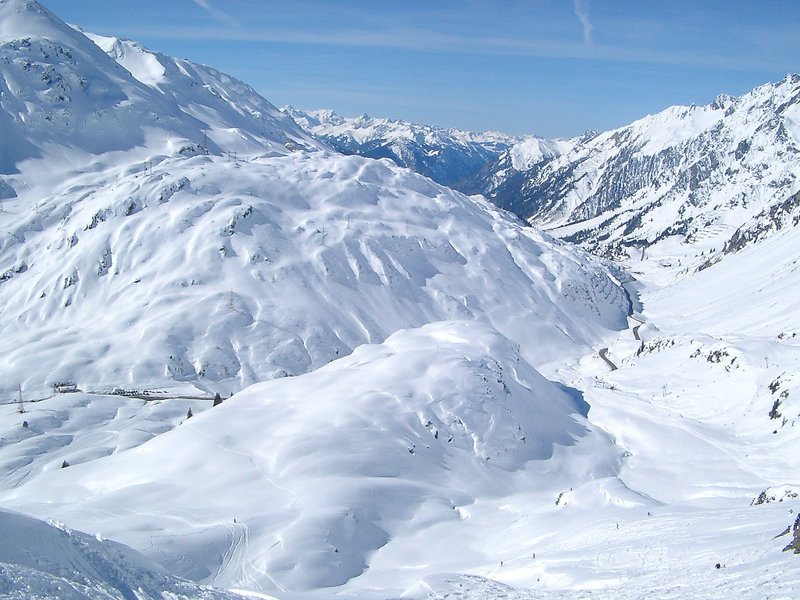 Winter sports are to the Austrians are what Wimbledon is to Tennis and the Superbowl is to the U.S.A – it is a way of life. In the Austrian Alps it's snow galore for five months a year and it was under these conditions that the most famous and exciting Alpine discipline, the Downhill, was born.
Austria's most famous skiing region, The Arlberg, is frequented by pro skiers, Royalty and the Jet Set alike, along with the average family seeking a quality winter holiday. What attracts them is the careful marriage of charming villages and traditional ski chalets with the necessary technology that makes the skiing experience almost seamless for the large numbers of skiers coming to the Arlberg each season.
St. Anton
The heart of the party scene beats in St. Anton, with numerous clubs and bars for anyone seeking plenty of Après served up with their skiing. With a wonderful array of world cuisine, award winning cocktail bartenders and world renowned DJ's will keep you up until the wee small hours. The main haunts can be found onMosserweg and Dorfstrasse. There are also quieter, more refined experiences for those who don't want to out-ski a hangover.
Lech and Zürs
The two main districts on the Arlberg are Lech and Zürs. Famed for generous snowfalls, they are also home to the most beautiful scenery in the entire Tyrol region and taking a guided tour is recommended; you'll see some epic and classical winter scenes.
Lech and Zürs are also famous forluxury ski chalets, hotels and spas. The area is frequented by the British and Dutch Royal families, which gives you an idea of the standard on offer. For those with less luxurious pockets, the standard of hospitality in Austria is the highest in Europe, so be assured that whatever you can afford for your short ski break, you will be staying in style and comfort.
The valley has 168 miles of prepared ski slopes,all of varying difficulties, and 112 miles of deep-snow off-piste runs.For this reason, Heliskiing has become very popular on the Arlberg. While most other resorts will take up to 6 skiers on a Heliskiing excursion, operators on the Arlberg restrict their tours to just three skiers plus a guide and regularly skithe Mehlsackand Schneetäli peaks.
Another major attraction of Lech is the Strolz ski boot company. They were set up 90 years ago to offer 100%handcrafted,orthopedically precise ski boots. This is one shop you must visit if you are serious about your skiing.
Other activities in the Arlberg Region
Spas are extremely popular across Europe and the most luxurious on the entire Tyrol region is the Aurelio Spa. Part of the Aurelio Hotel in Lech, the day spa offers guests several pools, meditation centre complete with open fire, a fitness centre with personal trainers and a thermal suite.
Unwind in the crisp open air with a pair of snow shoes on your feet and walk one of the snow trails; a perfect antidote to a hectic day on the slopes. Great, also, if you have children and want to build a snowman, or have a snowball fight without disrupting the locals.
Another one for children of all ages: toboggan runs. The runs at St. Anton and Lech are both 4.2km long and illuminated at night – a great pre-bedtime treat.
If you enjoy summer climbing, head to Tyrol for some of the best ice climbing in Austria. Courses are available at Arl.Rock in St. Anton.
Marie-Paule Graham is a freelance writer living in Germany. She writes on behalf of Chaletfinder.co.uk.